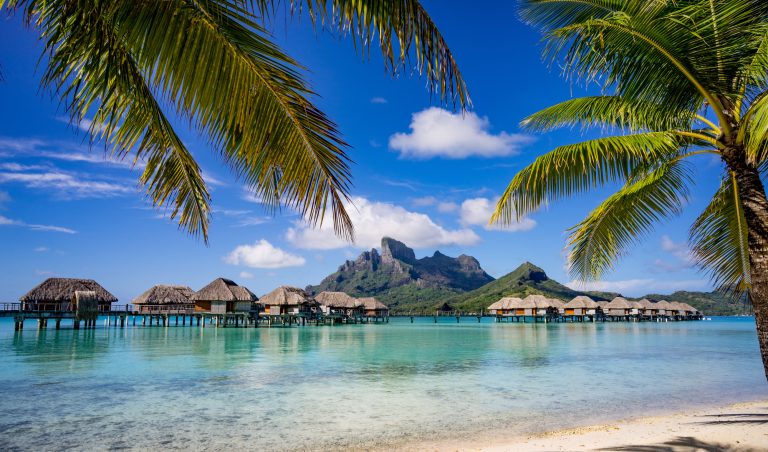 Being a dentist isn't all smiles. There's lots of stress and responsibility that comes with the job.
You're taking care of patients and managing employees. On top of it all, there's your personal responsibilities outside of work.
That's why it's so important to put aside time for a little relaxation and play. A break from the norm is great for your health and wellness.
Studies show that people who forgo their vacation time are 30% more likely to have a heart attack than those who don't. Let yourself live a little so you can live longer!
What better place is there to unwind than an island with beautiful vistas?
Some are peaceful and remote, others are lively with lots to see and do. Either way, you can easily find a destination that's right for you. Read on to learn about 8 of the most beautiful islands in the world that you need to visit.
1. Paros, Greece
It seems like everyone is going to Santorini and Mykonos these days. You can choose to hit up the same hotspot as everyone else.
But, an even better idea? Avoid the hordes of vacationers and visit Paros, Greece.
Paros is known for its beaches and adorable villages. For your trip, you can live like a local instead of getting caught in tourist traps.
Plus, you don't have to worry about getting there. Even though it's not a hot destination, it's still easy to travel to. You can go to Paros's bayside capital of Parikia where there's a plethora of transportation options.
2. Palawan, Philippines
Some consider Palawan to be the most beautiful island in the world.
For such a distinction you'd assume it would be expensive to travel there. Actually, it's a very affordable place to plan a vacation. Though most of the island is untouched, there are lots of basic resorts you can stay at.
If you're a diver or like to snorkel, Palawan is a must-visit. It has incredible marine life and crystal clear waters.
3. Galapagos Islands, Ecuador
The Galapagos Islands are one of the most unique places to visit in the world. The views are unparalleled. In addition, your access to the wildlife there makes for a once in a lifetime trip.
You can swim with sea lions and tortoises. But, since there are very few predators living on the island, you have little to worry about in the water.
There's lots to plan if you choose to embark on a trip to the Galapagos Islands. On Metropolitan Touring you can discover more about what you need to know before visiting.
4. Orkney Islands, Scotland
When you think of a relaxing island, Scotland probably doesn't come to mind. Though the Orkney Islands aren't the place to go if you want to sip daiquiris on the beach, it's still a gorgeous location to visit.
These islands have amazing cliffside views. Though you won't be going snorkeling, there's still lots of wildlife to admire. Visiting a puffin watching site is a day trip both adults and children will love.
5. Waiheke, New Zealand
Waiheke Island is a perfect vacation for someone who wants a taste of everything.
Try some of the best Sauvignon Blanc in the world at one of their many vineyards. Lounge on the white sand at Oneroa Beach. Visit a historical tunnel system built during World War II.
A big bonus of visiting Waiheke is how convenient it is to get to. Take a flight into Aukland, and then a brief 40-minute ferry to the island.
6. Hvar, Croatia
Croatia has 1246 islands in the Adriatic Sea. One of the most beautiful by far is Hvar, which is just off the Dalmatian coast.
If you're looking for someplace chic with lots to see and do, plan your island vacation here. There's vineyards, restaurants, shopping, and historical sites to visit.
Don't worry, you still have the option of having a quiet time on the beach. You can take a water taxi to the uninhabited Pakleni Islands for a relaxing day trip.
But, if you want the opposite of quiet, check out the Carpe Diem Full Moon Parties. There you can dance all night to the music of famous DJ's from around the world.
7. Whitsundays, Australia
The Whitsundays are comprised of 74 islands that sit along the Great Barrier Reef.
Many of those islands are uninhabited and protected by national parks. Of the 74, Hamilton Island is the most popular. There's lots to see and do, and it even has its own airport.
Hook Island and Black Island are less popular for tourists, but are beautiful to explore. Plan a day trip to check out some of the best snorkeling around.
The Whitsundays Islands have something for everyone. Besides admiring the marine life, you can hike through rainforests, hit up a waterpark, go on an eco tour or check out a music festival.
8. Kauai, Hawaii
It's no wonder that a place nicknamed The Garden Isle made this list. Kauai is the home of many acres of lush rainforests. The abundance of rain results in bright green land and the fresh scent of tropical flowers.
If you're looking for an island that's beautiful but also has a lot to do, check out Oahu or Maui. But, for those who want a more rustic experience, Kauai is the perfect option. And you don't even need your passport!
The 8 Most Beautiful Islands in the World
You're used to putting a smile on your patients' faces. Now it's time to give yourself a reason to grin with a vacation. Plan a visit to one of these 8 most beautiful islands in the world and start getting excited!
Want to read more articles like this one? Check out this blog to learn some tips for traveling safely abroad.