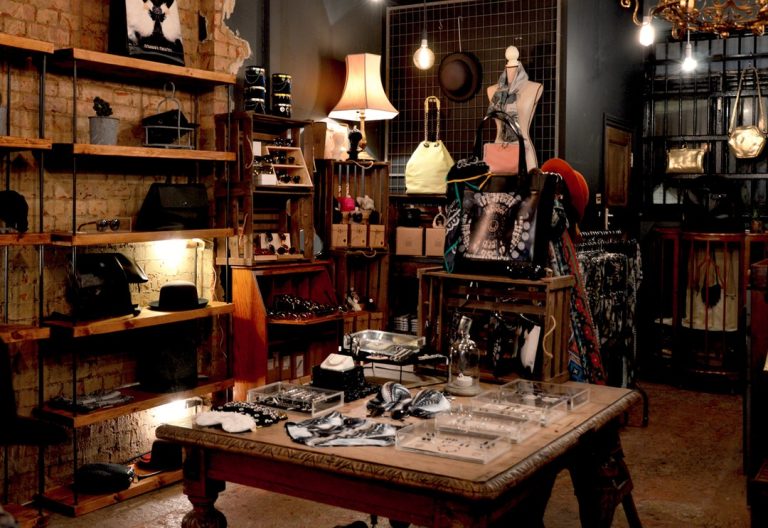 Antique home decor is currently in vogue and always a great look.
Unfortunately, it can also be a daunting task to buy antique items.
Antiques are notorious for being inauthentic, overpriced, or otherwise misrepresented frighteningly often.
Fortunately, we have more tools than ever to find the antiques we're looking for.
Use this guide when searching to buy antique items for your home.
Visit the Antique Shows
You might think antique shows should be reserved for big spenders with extensive experience. But this could actually be an ideal venue for the novice.
At an antique show, you can expect sellers to be well versed on what they're selling. Visit these shows if you're looking for detailed information on the items you purchase. Many sellers here can provide a certificate of authenticity.
Sometimes you'll come across a seller with less information about an item outside their area of expertise. This doesn't necessarily mean it's overpriced or less desirable. In fact, it could have been underpriced in this case, but be cautious.
Live Antique Auctions
If you're new to bidding at auctions it can be intimidating. That's natural and actually, it can be a good thing. Having a cautious attitude will help you avoid overbidding.
Use these tips:
Bring reference material to help you assess items.
Arrive early to the auction. Get a bidding number and pick a seat where you'll be easily seen by the auctioneer.
Be sure you're aware of the buyer's premium. This could add a significant percentage to the price of any items you purchase.
Take time before the auction begins to assess and take notes on the quality and authenticity of items if possible. Note the lot number as well.
You should also use this time to prioritize what you'd like to walk away with most and set bidding limits for yourself on those items.
When you get your heart set on something, it's not hard to get caught up in a bidding contest. Don't let yourself go to a price that you'll regret. That beautiful 19th-century credenza could just become a tarnished reminder of your mistake.
You can learn about local auctions in your paper's print and online editions. Or check sites like liveauctioneers.com and invaluable.com.
Shopping at Estate Sales
An estate sale is held when everything must go, usually because the owner is deceased or leaving the property.
Estate sales will often be a great place to look for vintage and antique items of all kinds. Whether you're doing a remodel or fully furnishing after buying a second home, you may have the most success here.
Try to arrive on opening day to begin looking before items have been claimed by other buyers.
If the estate sale is being held by the family themselves, you can usually negotiate on price.
Most estate sales are held by liquidation firms these days so prices are more inflexible on the first day. But, in this case, keep in mind that negotiation may still be likely on the second or third day of the sale.
Check your local paper, or online publications for information about upcoming estate sales. Some, like Everything But the House (ebth.com), even allow for bidding and buying online, in some cases.
Finding Potential at Flea Markets, Thrift Stores, Even Garage Sales
None of these will be the first place you look to save yourself time. And you can't expect to have any assurance of the origin, value, or condition of the items there. You just want to know what to keep your eye out for next time you find yourself at a random barnyard/garage sale.
You don't have to be a trained antiques dealer to make a quick assessment or spot something valuable. Here are some tricks to take with you.
Antique value is entirely dependent on the condition of intact, original components. If any of the hardware in a piece of furniture has been replaced the antique value is essentially gone. So it's actually better to see expected signs of wear than a component that looks brand new on an aged item.
Imperfection can be a good thing. Less than perfectly even stitching shows that a textile is handmade.
Craquelure, the fine webbing of light cracks across a painting, does not necessarily suggest poor work. It can add to the authentic look sought after by antique art collectors.
Of course, beauty is in the eye of the beholder. You may love the aged look of worn finish on a cabinet. Or a mint condition brass framed mirror might perfectly complete the look you were after.
Online Antique Shopping and Auctions
Many popular online marketplaces have a vintage and/or antique section. Check some of these fairly easily navigable sites with large selections. You'll find everything from full-size furnishings to small decorative pieces on:
Prices on used items will always vary more. So when shopping online it's a good idea to cross reference some of these sites. See if you can do a price comparison.
When You Buy Antique At Any Venue
When you're making the decision on an antique, you'll be asking yourself if it's the right fit for your space. Remember, there's also a lot you can do by putting your own touch on the space to bring everything together.
When matching the artisan textures and classic look of antique items, you might consider making some DIY adjustments to the space or new creations yourself. If you're looking for a new project, you could be surprised by what you can get done. Read more here.
Spend Wisely on Antiques, Save Wisely Too
Use the tips you got here to help you find and buy antique items. Interior design is a big expense and worth reading up on. But it's even more important to read up on saving your money.
Take a look through our pages of financial tips for dentists.