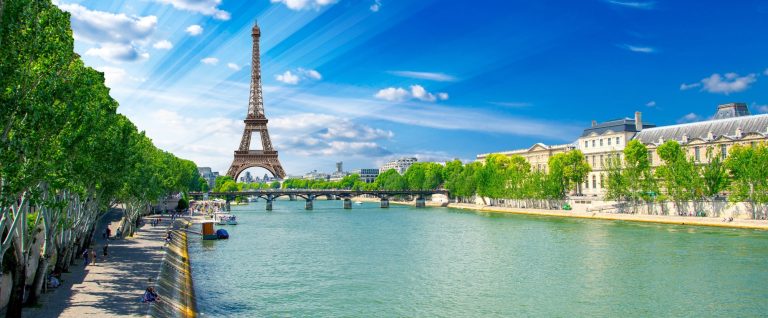 Over the years, people have said a lot of things about the French. Good or bad, we know this next one is true: they know how to relax!
Did you know that most French employees get six weeks of paid vacation? Four weeks if they're less lucky.
What would you do if you had a month of paid vacation every year? Heck, what if you even had two weeks? They know what they're doing in France.
Want to go see what all the French fuss is about? It's not all about the Eiffel tower. There's gorgeous French countryside all over the nation you won't want to miss.
Which five places are a must-see and a must camp? Learn below.
Why Vacation in France
Coming off this World Cup win, France is an exciting place to be. Current news aside, the costs of visiting France aren't as bad as you'd think.
Food is cheaper, public transport is extensive, and camping is cheap anyways. Take your low-cost food and freshly baked bread to one of these campsites.
Le Garangeorie: The Vendee
In west-central France, there's a classic campsite not unlike those you'll find in the States. A pool, campsite amenities and wide open spaces make this a beautiful place to spend a few nights.
For day trips, it's an hour drive away from the famous French theme park Puy du Fou. It's not what you expect with roller coasters, though.
It's a historical theme park, with reenactments, races, and role-playing actors. You will need to know some French to fully understand, but you'll get the basic ideas from the demonstrations and body language.
It's not typically for American tourists, so it's not subbed in English like other French attractions. Be nice and apologetic that you don't speak the language, the French take intense English in high school. Just don't walk up to them, yell English, and expect them to want to help.
Chateau de Marais
Want to experience classic France castles and countryside beauty? Check out the Chateau de Marais campsite in the Loire valley.
The Loire (luh-Wahr) valley is where you'll find all the most famous storybook castles. The Chateau de Chambord is closest and you'll recognize it from pictures.
It's the one built over a river with arches reflected below. It's said to have inspired Marlinspike Hall from the French Comic Tintin. There's Tintin information along with historical exhibits inside.
You'll also find vineyards in this region, so don't be afraid to stop at a "cave" or wine cellar. This is a high tourist area, so you can expect a good level of English.
Again, be kind about it-you're in their country, you're the guest!
The campsite of Chateau des Marais itself is very high-class, with waterslides and pools galore.
They have restaurants, bars, and even a spa. Laundry on site and other amenities will make you feel like you're living the luxe French life.
Huttopia Versailles
Long, long ago in the 1500s, Louis the 14th moved the court of France from Paris to just outside. The first Parisian palace is now the Louvre, along with a few government offices.
He decided to move out to the country because the hustle and bustle of the city weren't luxurious enough for him. This is the French King who ruled right before the revolution. His death put Louis the 15th and Marie Antoinette in power.
Anyways, you can camp out by the historic French Palace, called Versailles. It's about a twenty-minute train ride out of Paris, with easy public transportation.
You may want to rent a car to bring camping supplies, but it's doable with camping backpacks.
Not into tents? You can rent little cabins or use a portable camper. This little site has a pool, bar, and restaurant with board games you can rent.
Horses are on site for those with equestrian interests. It's historical – though we can't promise the horses are that old. The stables are where the King used to keep his royal horses!
Le Ranolien, Brittany
If you're into World War Two history, the north of France is a good place to go. Close to Normandy, Brittany is a province with gorgeous (but cold) beaches.
One of those is Le Ranolien. It looks straight out of a storybook, with rock formations and moss growing right into the water. In some places you'll find coves that look like Irish moors, in others, it's all white sand.
Depending on which way you walk, the coastal path from your campsite has the marks of weapons from the second world war. These are very historic bullet holes!
Don't forget to visit the famous sea-side resort Perros Guirec while you're there. It's a good day trip and you need to see the pink granite rock formations!
The campsite itself has a small pool, a restaurant, a spa, and a playground. They host activities and offer a range of entertainment options.
Click here to learn more about Brittany's WW2 involvement in this beautiful French town.
Sunelia L'escale Saint Gilles
If you aren't thrilled by rocky Ranolien, check out this other Brittany campsite. You'll fall in love with its fishing village like feels.
Don't miss four pm at the harbor, the fishing boats race each other to port and it's a sight to see!
Camping with Family in France
The best camping tip we can give you about France is to learn some key phrases. Excuse me, do you speak English is a good place to start.
Phonetically, you say – Pardon, ESS-Kuh Voo Parlay Anglay? That one's on us. The rest you can learn from any French phrase book.
The people in France rely on tourism, so they're happy to have you – if you're a good guest!
Check out other vacation tips compiled especially for dentists on our blog.