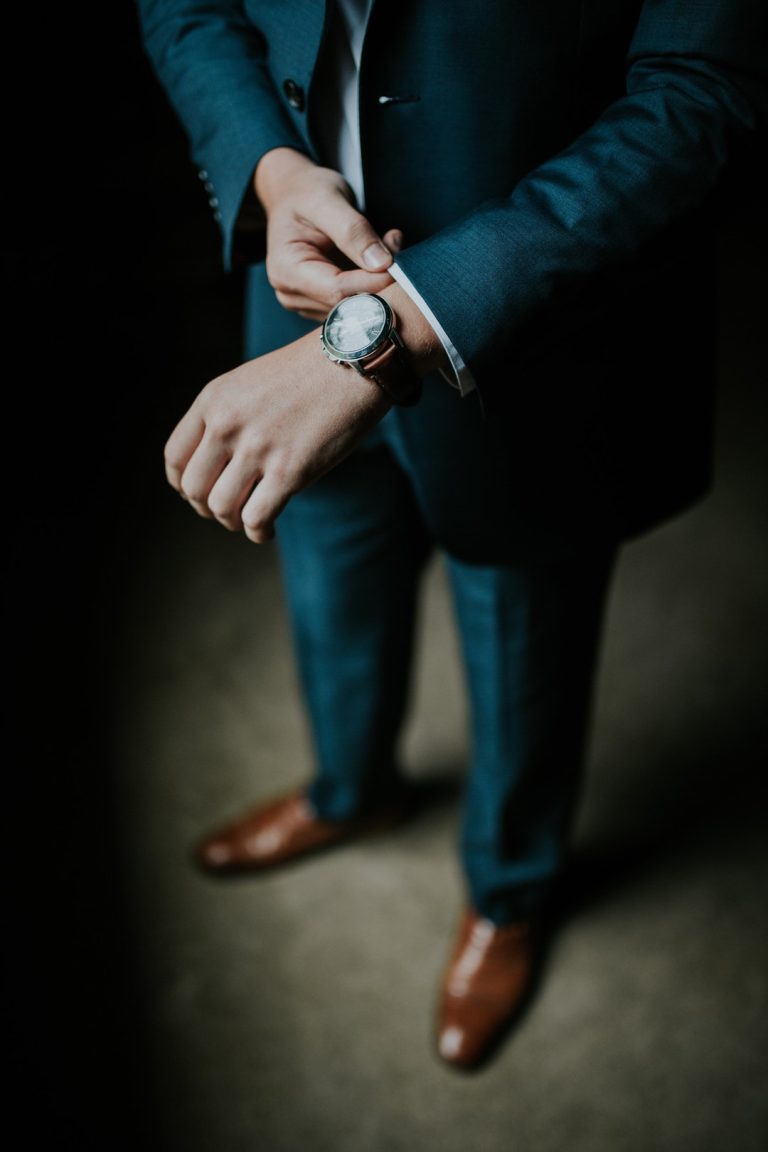 Dental conferences can give you an amazing opportunity to network and learn about the latest innovations in your industry. But if you're secretly worried about what to wear, you may not be able to concentrate on anything else.
When first impressions matter, it's normal to worry about what to wear to a conference.
To make sure you put your best professional foot forward, let's look at what you should wear to your next dental conference.
Check the Conference Info
Many conferences will send out information about the event beforehand. And if you're lucky, your conference will be one of them.
If you did receive a packet, read through the information thoroughly. There may likely be a section about the expected dress code. Or there could be a FAQ page that answers the question (because you won't be the only one wondering!).
All Else Fails – Do Some Research
If you don't find a dress code, don't worry. There are ways of still finding out what to expect.
Check with colleagues who have been to the conference before. Ask them what they wore.
Go to the internet and look up the event. Most of the time they will have photos of past conferences. It's a great way for you to see how people dressed.
Look over the agenda. If there is a formal dinner or awards ceremony, you'll know you need to prepare for both the day events and the night.
And if nothing else, play it safe. Wearing classic business attire is perfectly acceptable. Remember, it's always better to be a little over-dressed than under-dressed.
Tips for Women
Professional clothing can mean something different to women. Here are a couple rules you should follow for your next dental conference.
Check Your Hemline and Neckline
Looking professional is about not showing too much skin. There's a time and a place for everything, and your conference is not it.
If you have to ask yourself if your skirt is too short or your top is too low cut, then it probably is.
Err on the side of caution. When in doubt, leave it at home. The last thing you want to do is make a bad impression.
Pack the Pantyhose – Just in Case
Yes, pantyhose has been a hotly debated subject for some time now. But many professional settings still see it as the norm. And if there's the chance your conference will be one of those settings, then it's better to be safe than sorry.
Tips for Men
Men can have their own set of rules for business conferences. Here are some tips to follow.
Wear Subtle Colors
Neutral or muted colors are best for conferences. While you want people to take notice of you, it's doubtful you want that attention due to an overly bright shirt.
Black, grays, soft blues, browns, and white are professional and easy on the eyes.
If you want to wear something with a pattern, keep it simple. Even busy patterns that are neutral in color can be too much.
Keep Your Accessories Minimal
If you're one who likes to wear jewelry or flashy pocket squares, it's best to keep those to a minimum at a dental conference.
Remember that your appearance represents your brand and your business. Simple and professional is key. You want people to focus on you and what you can offer, not your accessories.
Tips for Everyone
But no matter who you are, here are some tips that will keep everyone dress code happy.
Pack Items You Can Mix and Match
Packing items that you can mix and match together will not only free up space in your suitcase, it will give you options of different outfits you can wear.
Bring basic pieces such as a pair of nice dress pants, a tailored blazer, and a solid colored shirt. Staple items such as these are easy to interchange with each other.
And to be safe, bring one or two extra items. That way, if you have a spill, you can switch out the garment for one that already matches with your outfit.
Think About Comfort
You're going to be in these clothes all day. And whether you'll be networking or sitting through lectures, you want to make sure you're as comfortable as possible.
Pack fabrics that are breathable and have a comfortable stretch. Put gel insoles in dress shoes that may kill your feet by the end of the day. And consider wearing appropriate layers in case the conference room is too hot or too cold.
And make sure your clothing fits properly. It sounds simple, but it will amaze you how uncomfortable those slightly snug pants will feel after a full day of events.
It's Not All About What You Wear
While your clothes should send a good impression, that's not the only part of your appearance that people will notice.
Make sure your hair is neat and groomed. Don't wear overpowering perfume or cologne. And keep your fingernails clean and well kept.
Men should also be clean shaven or have their beards trimmed to look professional. The folks at Rockwell Razors suggest exfoliating and using a sharp single-bladed razor for the best shave without causing that dreaded razor burn.
What to Avoid
Here are some things you should avoid at all costs at a dental conference.
Don't Bring the Faded Jeans
Even if your conference happens to be casual, leave the faded jeans at home. This isn't camp.
Khakis and dress pants are still the norm. But if the event does lean more toward the casual side, dark washed denim is the way to go.
Don't Be Too Trendy
A dental conference is not the time to show people how fashion forward you are. While you may have a new dress you're dying to wear, or that expensive button down in the latest wild color, this isn't the time.
You want to put your best professional foot forward. And not be remembered as the one in "that" outfit.
Knowing What to Wear to a Conference Can Give You the Confidence to Shine
Your dental conference will keep you busy enough. The last thing you need to worry about is what to wear to a conference. And with these tips, you'll know what to pack and can head to your conference with the confidence to shine.
Going to an international conference? Check out these tips for how to pack for a trip abroad!