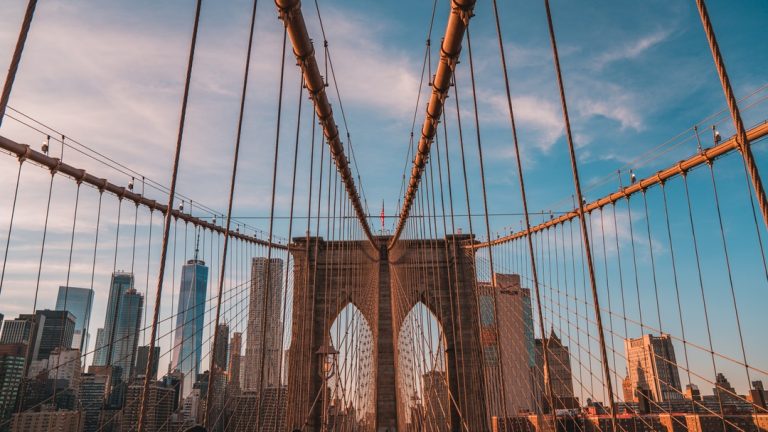 Planning a vacation to New York City can be a bit overwhelming at first. After all, there are plenty of things to do, it's just a matter of narrowing down your choices according to your trip.
But, that's the hard part, isn't it?
Whether you've retired recently and you're looking for somewhere to celebrate, or you're in need of a plain old vacation, NYC is the place to go. There are restaurants and wineries, clubs for the night scene, and just about anything you can think of in the Big Apple.
But, narrowing down your choices for what to do when you get here got a whole lot easier.
In this article, we're discussing a few cool things to do in NYC on your trip. Keep reading to learn more.
5 Cool Things To Do in NYC
If you're flying to NYC and have a layover in Albany, read more about what you can do while you wait for your connecting flight. Once you get to the "City that Never Sleeps," you'll be primed and ready to go!
Here are five things to do in NYC.
Walk the Brooklyn Bridge
If you're looking for cheap things to do in NYC, the best you can do is absolutely free, right?
Take a stroll across the Brooklyn Bridge and take in the skyline views. Not to mention, there are plenty of restaurant options on either end!
Bronx Zoo Wildlife Conservation Society
One of the best and most fun activities in NYC is to visit the Bronx Zoo Wildlife Conservation Society. Connect with your favorite wildlife on this 265-acre retreat.
You won't be able to see everything in one day so you may want to plan a weekend out of it.
Grand Central Terminal
If you love people watching, one of the most entertaining things to do in NYC is to hit Grand Central Terminal. There are literally people everywhere and plenty of shopping, dining, and drinking, too!
One World Trade Center Observatory
Take in the complete view of New York City and beyond high atop the One World Trade Center Observatory. Tickets are fairly priced and you can't beat the experience.
Central Park
Of course, the famous Central Park is worth a visit and something you can mark off your bucket list. Take a stroll through the park or hitch a buggy ride and relax your way through the scenery.
Ready to Pack Your Bags?
There are an endless plethora of cool things to do in NYC if you know where to look. Keep this guide as a reference to get you started when you get to town.
Keep in mind, too, that New York City has been named time and again as one of the best shopping cities not only in the United States but in the entire world. Get your mall-walking shoes on and hit the streets for shopping extravaganzas galore.
Beyond the shopping and other tourist spots mentioned here, don't forget to get a good taste of New York cuisine. There are restaurants around every corner so you'll never run out of new dishes to try.
Above all, enjoy your trip. New York City is something to be savored.