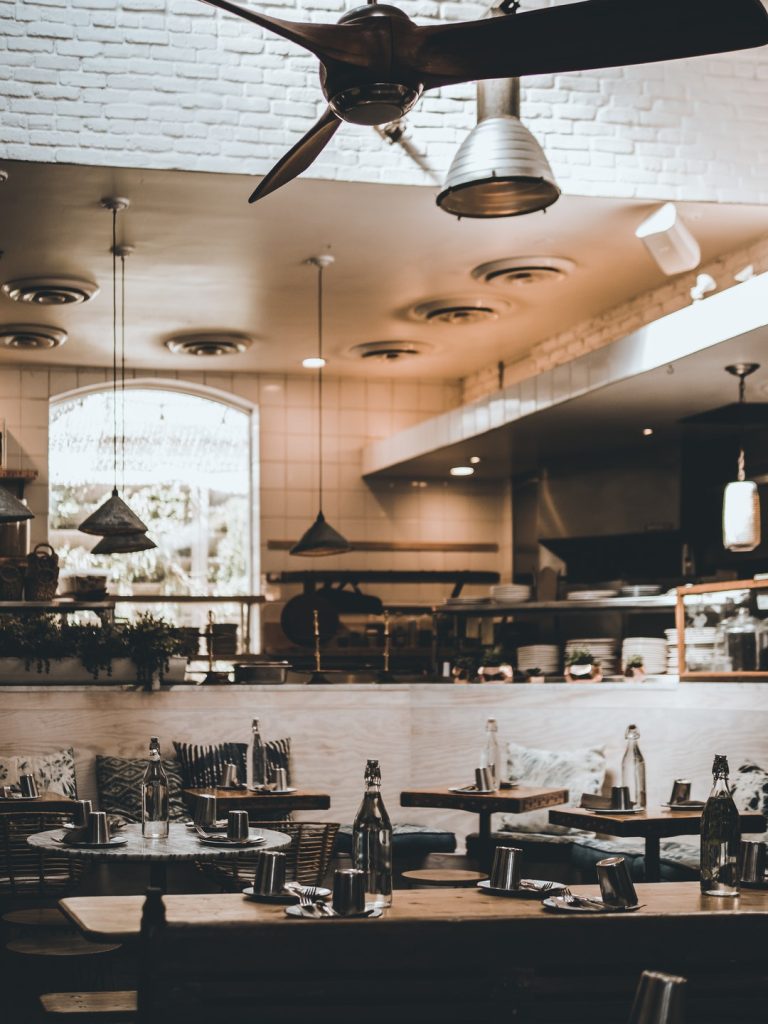 Now that the hectic summer season is over, it's time to start thinking about fall projects.
A simple kitchen remodel sound like a good idea, but you could end up in hot water if you're not careful. Little expenses add up as you re-do countertops and replace the stove. Installing new cabinets sounds easy, but you have to worry about blind spots and wrong measurements.
Because the kitchen is one of the most used rooms in your home, you want to fix it right the first time.
So before you start ripping out cabinets, read our eight tips for a simple kitchen remodel.
Simple Kitchen Remodel 101: Make a Budget
The key to any home remodeling project is to create a realistic budget.
This is especially important if you're doing a simple kitchen remodel. Kitchen remodels can cost anywhere from $2,000 to $50,000. The budget range depends on what you're doing, and how expensive your appliances are.
When you're creating a budget, you need to consider how much money you'll make back from the remodel. Unless you plan to live in your house for the rest of your life, a simple kitchen remodel will raise your home value. But if your neighbors only sold their home for $150,000, your new kitchen isn't going to help your bottom line much.
There are also parts of your kitchen that will be expensive, no matter what. These include sinks, cabinets, and drawers. So if you want to splurge, spend your money on great appliances instead of fancy wood finishes.
Make sure you budget for little "dang it's" that are sure to happen. Whether you mess up a pipe or crack your countertop, you want to have the money to handle whatever comes your way.
Resurface Your Cabinets
We've already mentioned how expensive it is to replace cabinets. So while you might hate the butterscotch color of your cabinets, don't rip them out yet.
Most old cabinets might look ugly, but they're well constructed. They're made of solid wood and fit the construction of the house.
Instead, contact a contractor to see if you can re-surface them. A simple paint job and new hardware could make all the difference. With that in mind, it's still worth the money to hire a professional painter. Cabinets are something you have to live with, so make sure it's done right.
Use Those Blind Corners
A blind corner is a corner of your kitchen that's not useful for much. You can't put more cabinets there, because opening them would be too difficult.
But you don't want that space to go to waste. That's where a simple kitchen update can come in handy.
You can install a two-tier lazy-susan cabinet to create more storage. There're also options for a peanut shaped sliding shelf. There's a way to get whatever you want in that blind corner.
Work With Your House, Not Against It
We understand if you want to live in an ultra-chic mid-century home. But if you live in a Four-square colonial house, that might not be possible.
Instead, find kitchen updates that compliment the style of your home. One, because it's easier to work with what you have than to completely overhaul it. Two, you want to increase the value of your home. New technology helps, but a kitchen that doesn't fit the rest of the house won't.
But don't feel confined to period-specific cookware. You can get the modern updates you want without sacrificing the house style.
Keep the Floor Plan in Mind
It's important to always have the kitchen floor plan in mind. Why? Because an oddly placed drawer can ruin your day if you run into it.
Take time to think about how you and your family use your kitchen. If you have small children, you want to keep things like knives and cook-tops out of reach. The placement of your refrigerator matters whether you're a cooker or a fridge raider.
The pathways of your kitchen should be at least 36 inches wide. This gives you and another person plenty of room to roam, without getting in the way of culinary genius.
Don't Touch the Plumbing (Unless it's an Emergency)
Water lines are always there with a reason in mind. Moving or adding to them is a costly venture, and should never be a DIY project.
That's why you need to think twice, maybe three times, before you do a plumbing renovation. Instead of moving around pipes, update your hardware with long hoses or pot filler spouts.
If you must update the plumbing, hire a professional. Don't only look for the cheapest worker either. Bad pipes can cost thousands of dollars in the end, so do it right the first time.
New Countertops Can Change the Game
If you feel like your kitchen needs a "face-lift," then consider new countertops. Not only can it adjust the whole palette of your kitchen, but it can also make cooking easier.
When you add countertops, make sure to create "landing sites" for high traffic areas. This includes areas near the sink, the fridge, and the microwave.
If you want to change the countertop material, consider how you use your space. A butcher block space can help with meal prepping. Quartz countertops help keep things looking clean, and they come in lots of colors. You can learn more about quartz countertops here.
Don't Forget the Stove Top
A super practical kitchen remodel is to get a new stovetop. Chefs prefer gas stovetops. But if you want things to be clean, get a flat stove top.
You can also install a shelf next to your stove for easy storage. Things like spices and cooking utensils would go well there.
Want More Lifestyle Tips?
If you're a dentist who wants to live your best life, then check out our blog. We have lots of articles from simple kitchen remodels to running your business.
Don't forget to stop by our education center. If you want your practice to thrive, you'll need to continue learning.