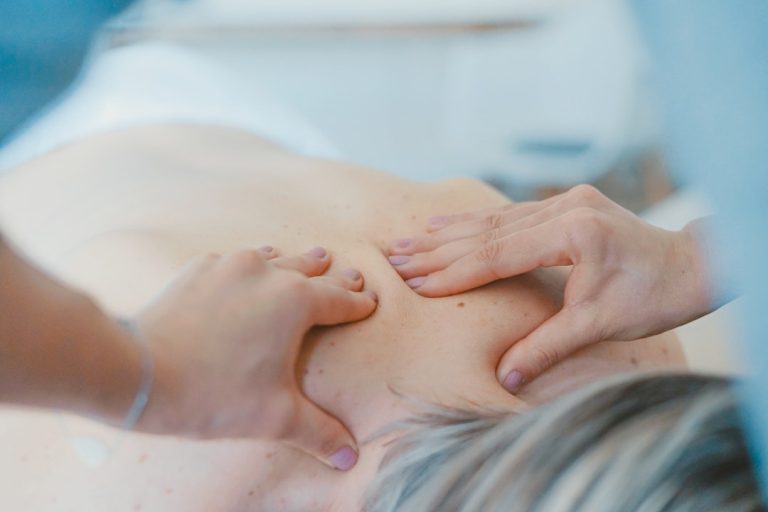 Workplace stress is on the rise and the number one source of stress in the workplace is… you guessed it, your boss!
A new study has found that the biggest source of stress in the workplace is management. While there might not be much you can do about your boss, there is something you can do about your stress.
For those in high-stress careers such as dentistry, self-care is even more important. The stress that comes with any career in the modern world is amplified for dentists. While stress is unavoidable, there are ways to deal with it and keep stress from affecting your mental or physical health.
Our suggestion for coping with stress? A trip to a luxury day spa!
In this article we will give you tips for choosing the best luxury day spa to give you the most relaxing experience possible.
Why a Trip to the Luxury Day Spa is in Order
Whether or not your boss is a source of stress for you, there is no doubt you have some stress in your life. Stress can be a healthy motivator to get things done and in some amounts can be tolerated.
However, sometimes stress gets to be too much and the effects can be damaging.
Stress has been linked to numerous and emotional and physical disorders. This list includes depression, anxiety and other mental disorders, heart attack, stroke, and immune system disorders. Stress can exacerbate any disease and affects every part of the body.
For a list of 50 common signs and symptoms of stress, click here.
Gone are the days of lengthy and expensive trips to resort type spas in other towns. Today, you can experience the same top-notch relaxation experience at a luxury day spa. You can get the same services, often at a lower price point, and in a compact time frame that works better for the modern schedule.
Spas are renovating and becoming more convenient and appealing for the modern consumer. For an example of how spas are improving their services, check out this blog.
A trip to a luxury day spa offers you a chance to unwind and greatly reduce stress levels. Modern spas offer a variety of packages and services to tailor the experience to each individual customer.
Now, let's take a look at some tips for choosing the best luxury day spa for you.
What Service is Right for You?
Luxury day spas offer a variety of services so that each customer can have an experience perfect for them.
Facials
Your skin is the largest and most exposed organ on your body. It is especially susceptible to the damaging effects of stress. The skin on your face is especially important as it is often more sensitive and of course more noticeable. Skin care needs are constantly changing. While you might think your at-home skin care routine is sufficient, a consultation with a skincare expert is just what the doctor ordered for optimal stress relief.
When scheduling a facial, you will receive a consultation with a skincare professional who will create the best possible facial treatment for your skin's needs using one of the professional lines carried by the salon. There are various types of specialized facials and your luxury day spa skin care professional will help you choose the one that is right for you.
Massages
When one thinks of a luxury day spa, massage probably comes to mind. This is because the healing and restorative powers of massage are well known. The most common type of massage is a relaxation massage. This service is exactly what it sounds like. These massages use pressure tailored to your preferences to relax the mind, body, and spirit.
Relaxation massages usually implement additional luxuries including warm towels and essential oils. Massages are also useful for therapeutic purposes for certain injuries to muscle and to increase structural alignment. Massages can be tailored to expectant mothers and victims of auto accidents.
Reflexology Massage
This is a type of massage focuses on pressure points and trigger points located on the feet. If you like a good foot rub and are in need of full body relaxation, this service might be right for you.
Manicures and pedicures
When most women think of a spa day, they think of getting their nails and toenails painted. Beyond the painting, luxury day spas offer manicures and pedicures that also incorporate hydrating soaks, exfoliating scrubs, and moisturizing massages. These services last longer than a simple polish service and are sure to melt away your stress.
How to Choose the Right Luxury Day Spa
Now that you have an idea of what type of service you want, here are some tips for making sure you choose a spa best suited to your needs.
Call ahead or check the website before you book an appointment
You want to make sure the spa you choose offers the exact service you want and you probably also want to know the price before you finish the service. An unexpected charge might have less than relaxing effects.
Choose a clean spa
Spas are a potential source of bacteria and infection. While this is not a common problem, it is in your best interest to make sure the spa is clean. Visit the spa before your appointment and keep an eye out for good sanitation practices. You can ask about their safety and cleanliness practices while you are there as well.
Read reviews
One of the best ways to choose the right luxury day spa is to read reviews from previous customers. The easiest way to do this is to look up the spa on the internet. You can also ask around at the office or in your circle of friends and family.
Take the Next Steps
Now that you have an idea of what kind of luxury day spa experience is right for you, it's time to the next steps. Do some research on the spas in your area. Read reviews, talk to friends, and call ahead. There is no doubt that whatever service you choose, you will be relaxed. Your health depends on it.
Being a dentist is not a low-stress job. This article has some great tips on how to de-stress while at work.
For more tips on how to manage stress including how to balance work life with family, check out this blog post.