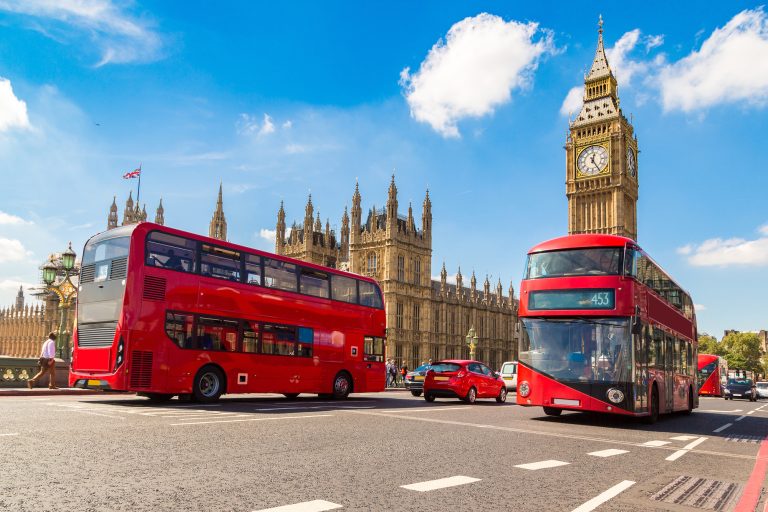 Stress and burnout are serious problems among dentists and those who work in the dental care industry.
Are you feeling overworked and in need of a vacation? If so, it's crucial that you take some time away from your practice and recharge.
Why not take a European vacation? What could be more relaxing and rejuvenating that seeing the sights and taking in all the history that Europe has to offer?
Not sure where in Europe you want to visit? Keep reading to learn about eight exciting European vacation ideas you might want to consider.
1. Paris, France
It might seem a little cliche, but there's a reason (or, rather, lots of reasons) why Paris regularly shows up on lists of the best places in Europe to visit.
There's a lot more to do in Paris than visit the Eiffel Tower and the Louvre—although, you should definitely visit both of these during your stay.
In addition to some of the classic tourist attractions, you can also unwind at one of the city's many sidewalk cafes or enjoy a luxurious, drawn-out meal in a gourmet restaurant.
It's best to visit Paris between June and August or September and October. In the summer, the weather will be incredible, but there will be more crowds. In the fall, things will be cooler, but there will be fewer crowds and prices will be lower.
2. Rome, Italy
Rome is another fan favorite as far as European vacations are concerned. While you're there, you can visit the Sistine Chapel, the Colosseum, and the Trevi Fountain.
Rome is also a great place to visit in the winter.
Between the months of October and April, crowds thin out quite a bit and you can get a hotel room for a very fair rate. You'll need to pack a coat, but the chilly weather can be worth it when you're able to avoid the crowds and take in the sites at your own pace.
If you want to learn more about Rome and other great Italian cities to visit, this blog has lots of helpful posts.
3. London, England
It wouldn't be a list of great European vacations without a mention of London, England.
The UK might be going through a bit of a rough patch right now, but London is still a wonderful city to visit.
Filled with history and home to the incredible British Museum and Tower of London, you'll never run out of things to do during your trip. There are also plenty of opportunities to unwind in local pubs and enjoy some delicious and authentic food—fish and chips, anyone?
Springtime is prime time for tourists in London because the weather is nice and mild. If you want to save some money, consider visiting the city during the winter. It's stunning, and you'll have the place to yourself.
4. Amsterdam, The Netherlands
When most people think of Amsterdam, they think of the Red Light District. There's plenty of other great reasons to consider a trip here, though.
Amsterdam is home to some incredible historic sites, including the Van Gogh Museum. You can also take a stroll through its trendy stores or enjoy a fun Heineken experience while taking a tour of a former brewery (there are plenty of tasting opportunities, too).
Amsterdam is at its busiest during the summer, so consider coming in early spring or the fall to take in the sites without a lot of crowds.
5. Hvar Island, Croatia
Hvar Island is an incredible island surrounded by crystal clear waters and full of pristine beaches. While you're here, you can also enjoy a variety of delicious foods or a wine tour.
If you're a nature lover, you can also take a walk through the lavender fields or take a catamaran tour and investigate the blue cave.
Hvar Island's peak season lasts from July to September, so plan a spring or late fall visit if you don't want to deal with lots of tourists.
6. Budapest, Hungary
Budapest is one of the hippest, trendiest cities in all of Europe. It's a must if you love history and culture but also want to enjoy a great nightlife and lots of shopping opportunities.
For the perfect relaxing getaway, you might even want to book yourself a stay at one of the city's many luxurious spas.
March to May and September to November are both great times to visit Budapest. The city won't be too crowded and the weather is incredible.
7. The Orkney Islands, Scotland
Scotland's Orkney Islands are some of the most beautiful islands in all the world. If you want a relaxing and unique island vacation, consider giving these islands a visit.
The Orkney Islands feature incredible cliffside views and lots of opportunities to view wildlife (including some adorable puffins).
The best times to visit the Orkney Islands are the months of July, August, and September. The weather is at its warmest during this time and you'll be comfortable as you take in the sites.
8. Santorini, Greece
Do you love the idea of taking in stunning views of the Mediterranean while relaxing on the beach? If so, then Santorini is the place for you.
The island features a wide range of beaches, including some that are made up of red sand and black sand. While you're here, you can also take in fascinating archaeological attractions, including Ancient Akrotiri and Ancient Thira.
The best time to visit Santorini is from April to early November. If you visit during April, May, October, or November, you'll still get to enjoy great weather, but there will also be fewer crowds.
Need More European Vacation Ideas?
As you can see, there are tons of places in Europe that are perfect vacation destinations.
Whether you're traveling alone or with your family, you've now got lots of European vacation ideas to choose from.
Are you feeling a little overwhelmed planning your trip, though? Do you need help preparing for your European vacation?
If so, we've got lots of articles that can help you stay organized and at ease as you plan your trip. Start by checking out this one on packing like a pro for your next vacation.