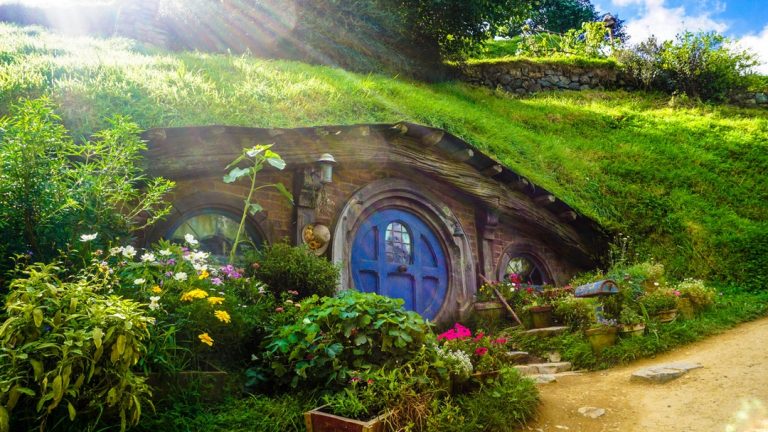 Do you have an upcoming conference in New Zealand?
Some people don't enjoy having to travel for work. You're away from your family. You're also missing valuable face time with your patients.
However, if you're going to a once in a lifetime location like New Zealand you have to take advantage of it. All work and no play is not commendable anymore. When you travel for work, you have to make the most it!
You're busy and you want to get the most out of your conference. But, to really get the most of your travel you need to soak up experiences.
Imagine how impressed your family will be with stories of your many adventures. Most importantly, you'll enjoy yourself.
Try to get out of the meeting room and see at least a sight or two. Here are 9 tips for you when you visit New Zealand.
1. New Zealand is not Australia!
Everyone throws New Zealand and Australia in the same basket. But these two countries are entirely different.
New Zealand is actually split into two unique islands. The North Island is like being in exotic Polynesia. The beautiful South Island, with all its green rolling hills, looks just like Scotland.
A trip to New Zealand is like a trip around the whole world!
2. Hike On Top Of Glaciers
Iceberg straight ahead! However, these are glaciers you'll want to veer into. The South Island is home to two of the most impressive icebergs in the world.
Take a helicopter ride to the top of either the Fox or Franz Joseph glaciers. This is one of the most unique hiking experiences you'll ever have. You'll truly feel like the king of the word!
3. Swim With Cute Little Dolphins
The bad news is that the adorable Hector's Dolphins are endangered. The good news is that a marine reserve has created a sanctuary for these little guys to thrive.
Located in Akaroa Harbour, this is the best place to see these endangered dolphins. There's also tours that will let you get into the water and actually swim with them.
This is truly an unforgettable nature experience!
4. Row to Cathedral Cove In a Kayak
If you're looking for another ocean experience, rent a kayak. Cathedral Cove aka Te Whanganui-A-Hei Marine Reserve has a great view of New Zealand.
This place is totally secluded. No bus or cars can get you here. You can only walk or row.
On a kayak you can pull up on the beach. Then explore all the cliffs and caves in this remote area. This is a great way to learn about New Zealand's history and enjoy its beauty.
5. See Where Frodo Lives
There are many real-life fantastical places to visit in New Zealand. There's also one particular place that's strictly fantastical.
Hobbiton has become one of New Zealand's most popular tourist destinations. This is where native Kiwi Peter Jackson filmed his epic "Lord of the Rings" series.
You can wander around Frodo's shire and marvel at all the amazing details. Even if you never dreamed of visiting Middle Earth, this is a stop you can't miss!
6. Explore An Active Volcano
This might not sound like the most enticing prospect. People usually run from active volcanos, not seek them out. But this is an amazing geothermal site you have to see to believe.
Take a tour boat or helicopter to the base of White Island. With most of the volcano underwater, you can easily access its rim.
Look out for bubbling mud pools, an acid lake, and actual steaming vents. There's also hot water streams flowing about.
Don't be scared, if you were in any real danger they wouldn't bring you here in the first place. So enjoy this active volcano!
7. Have a Drink in a Wine Paradise
If an active volcano isn't quite your speed maybe unwind with some wine. There's incredible vino being produced all around New Zealand. The most famous region for wine is Marlborough.
Much like the American wine industry, this area only started gaining prominence in the mid-seventies. The temperate coastal climate makes for perfect Sauvignon Blanc and Pinot Noir.
Take a tour tasting from the many vineyards in the area. Then end your day pairing some delicious Sauvignon Blanc with locally caught oysters. Total perfection!
8. Go to the City
"The City Of Sales", Auckland, is the largest city in New Zealand. This city has it all.
Flanked by two spectacular harbors, there are white and black sand beaches within walking distance. Downtown there's incredible Polynesian restaurants and culture. To get a view of everything, take a trip up 328-meters to Sky Tower.
It's one of the greatest views in all of New Zealand!
Auckland is also home to some of the best meeting venues in the country. If you're lucky, your conference might actually be located in this lovely city. Check out site for a list of meeting venue options.
9. Get Some Much Needed R&R
Yes, it's important to explore this gorgeous country. Getting activity and sightseeing can be very beneficial to your health. But sometimes what you really need is some rest and relaxation.
There are many amazing spas all around New Zealand. The county's rich volcanic history has left many natural hot springs.
The Polynesian spa is one of the oldest thermal spas in all of New Zealand. It features 28 hot springs for you to soak and relax in. If you're working hard during your conference, you owe yourself a trip to this incredible spa.
Try to Visit a Few of These Places When You Visit New Zealand
Swim with dolphins and climb a volcano! Or just relax with some wine and a trip to the spa. Whether you want to be active or relax you can do it all when you visit New Zealand.
Don't dread your next conference. Get out there and see the world! Click here for more travel and lifestyle tips for dentists.