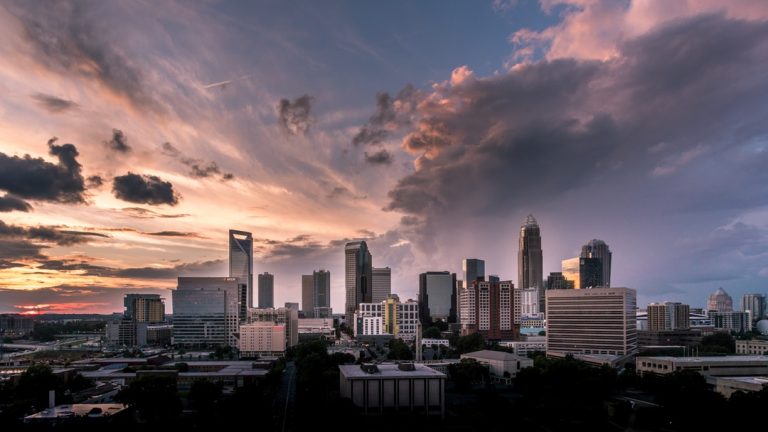 10.5 million people call the state of North Carolina home. While that might not seem like a ton, especially in comparison to states like California, let us fill you in on a secret…
Those 10.5 million people are doing things right.
North Carolina is an absolutely gorgeous state that showcases a beautiful combination of nature, city and everything in between. It's truly a retiree's paradise.
If you're a working professional that's mulling over places to wind down in your later years, we think that "The Tar Heel State" should be at the top of your list. Here are a few undeniable reasons why you should retire in North Carolina.
1. Taxes Are Soft on Seniors
You've worked your butt off all of your life. Now that you're trying to use all of that money you've saved up over your career to enjoy yourself, the last thing that you want is some state reaching into your pockets and trying to mug you.
The good news is that when you retire in North Carolina, you don't have to worry about that. North Carolina has low-income taxes and they don't tax social security.
That means more cash in your pocket that you can invest in traveling around the state to enjoy all that it has to offer.
2. Beautiful Beaches
Outer Banks, Carolina Beach, Nags Head… Have you ever heard of those places? No?
Good. Neither have most people.
It's people's lack of awareness around North Carolina's beach areas that make them so darn special.
If you're a beach lover that wants to retire somewhere with ocean access, North Carolina is for you. If you're somebody that spent their whole life in a state that was landlocked and are now thinking that you might like to experience what the beach is like, North Carolina is also for you.
3. Real Seasons
When you retire in a popular retirement state like California, in most areas, you'll get to enjoy different variations of Summer year round. While that might sound nice, after a while, it wears you down.
Not having seasons means muggy air quality and bad foliage which isn't an environment that you'll want to surround yourself with in your twilight years.
Enter North Carolina.
North Carolina has tolerable (and sometimes downright beautiful) winters, delightful springs, enjoyable summers, and gorgeous falls.
If you want to experience the planet the way that it was meant to be experienced, retire in North Carolina.
4. Low Cost of Living
When you find out more about how much house you get in North Carolina for the price, depending on which state you're coming from, your jaw is liable to drop.
You'd think that with all the state has to offer, home prices would be higher. Fortunately, they're not. Also, a ton of North Carolina's other necessities like food and transportation fall below national averages.
This makes North Carolina perfect for people that are tight on cash or for those that just hate overspending on things.
5. A Historical Paradise
North Carolina doesn't get nearly enough credit for its historical significance. When you retire in North Carolina, you'll see why.
Whether you choose to take a trip to the Wright Brothers National Memorial or you opt to mosey on down to the incredible Civil Rights Museum, North Carolina is sure to win you over with its attention to the past.
6. Lots and Lots of Sports Teams
What good is retiring in a state if you can't go to a game? No good at all.
Football fan? Great! Check out a Panthers game.
Basketball fan? Great! Michael Jordan heads up the Charlotte Hornets which is a fun team to watch.
Hockey fan? We've got you covered there too! Catch a Hurricanes game.
No matter which sport is your sport of choice, North Carolina has options. And if there's a sport that you like that we didn't mention, North Carolina has a number of world-class colleges (which we'll touch on in a moment) that likely complete in your favorite game!
7. World-Class Colleges
We get it, you're not going back to school in your retirement years. Colleges offer a lot more value than just educating you though.
Duke, Wake Forest, UNC-CH.
These universities not only have incredible sports teams that you can enjoy watching but they could also act as a magnet for your grandchildren which could mean getting to enjoy 4+ years of their companionship as they pursue their education.
8. A Wonderful Sense of Community
If none of the other retire in North Carolina advantages that we've mentioned have moved you, here's something that should…
The people in North Carolina are absolutely incredible.
Communities are very tight-knit in this state. Kindness is at a premium and the people that live in this state legitimately love being here.
There's no substitute for good people surrounding you in your retirement years so rest assured that you'll enjoy that perk in spades while enjoying this state.
Wrapping Up Reasons Why You Should Retire in North Carolina
If you retire in North Carolina, you're going to enjoy everything from picturesque landscapes to picturesque people, all at an unbeatable cost of living.
Need we sell you any more on this destination?
We hope that our write-up has gotten the cogs turning in your head in regard to the possibilities for this state and we implore you to check out more of our content on the ADA marketplace should you need more retirement advice or other pointers relevant to dental professionals.