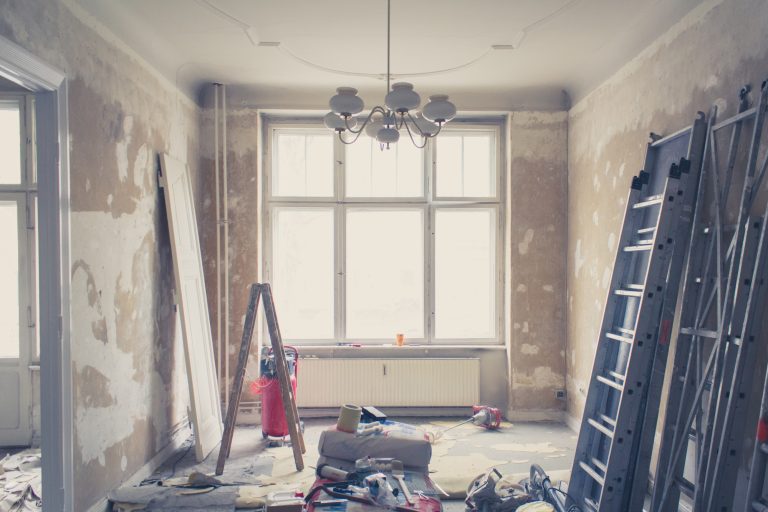 Renovating a home can feel kind of like pulling teeth to a lot of homeowners – even if they're dentists!
Renovations require a lot of careful planning and take a significant amount of time to get just right. There are all kinds of details that go into creating the best version of your home, which can cause you to go back and forth on a few decisions until everything is figured out.
It's stressful and challenging.
But, it's all worth it once you walk into your beautiful new space.
You forget about the headache of picking paint colors and breaking down walls when you step into your newly renovated home for the very first time. This is especially true if you're taking on the task of turning your recently purchased second home into a dream house.
Here are five tips to help you manage the renovation process with ease.
1. Research the Latest Interior Design Trends
The last thing you want is to put so much into a home renovation only to create something that looks outdated. You want to be as on-trend with current interior design practices as possible.
This will give your new design the longest lifespan it can have. It's what ensures that the renovations you do now will look good five and 10 years into the future.
Not to mention, researching interior design trends gives you the chance to create an entirely new design approach. Maybe it's time to turn your art deco home into a mid-century modern environment. Maybe you've outgrown the fun feeling of boho decor, and you'd like a more relaxing, sophisticated space.
These are just the tip of the iceberg when looking at design trends. Once you pick the direction you'd like to go in, you have to identify the colors and materials that will bring a certain design style to life.
Keep in mind that you can mix elements from different design styles into one space. This is great to do if you're only renovating part of the home and not the whole property.
2. Don't Make Rushed Decisions
The best way to plan a home renovation is to do it step by step. You can't dive into it all at once and expect to have a good outcome.
You need to take your time and go over every single detail.
Bring home samples before you buy buckets of paint or order new floors, cabinets, or countertops. Find ways to repurpose your old furniture so you don't have to replace everything you already own.
Balance what's on-trend right now with timeless design elements that will always look good. Make sure the renovations you want to do are practical as well as aesthetically pleasing.
If you plan to sell your second home in the near future, think about the homeowners who will enjoy this space after you leave.
3. Set a Budget and a Timeline
Whether you want to sell your second home within a year or you're ready to settle in for a very long time, you need to set a budget and a timeline. Otherwise, you risk turning a standard renovation into a much bigger ordeal than it should be.
A budget keeps your spending within a reasonable range. There may be a few surprises you come across that require you to spend more than expected. But, it's the best way to prevent yourself from investing a ridiculous amount of money into your home.
A timeline keeps everyone on track and allows you to enjoy the completed renovations as soon as possible.
Imagine planning a pool expansion or a kitchen redesign only to have it take longer than expected. This would keep you from fully enjoying your home and getting as much functionality out of it, too.
Properly tacking your money and your time offsets the possibility of such a negative renovation experience.
4. Call on Professional Support
Keep in mind that you don't have to do everything alone.
Sure, it makes sense to hire contractors to install the wood floors you've always wanted, or to get contractors to do the demolition work. But you also have the option of hiring an interior designer to handle every single aspect of the renovation on your behalf.
You'd still have your say about what your vision for the home is and how you'd like certain things to be. Yet, you wouldn't have to worry about the execution of everything that's being done.
An interior design professional gives your renovation process the guidance and hands-on involvement it needs without stressing you out.
5. Understand How to Increase Your Home Value
Just when you think you're ready to get to work, consider how you're increasing the overall value of your home. That's the whole point of doing a renovation, right?
You want to find the biggest opportunities to increase value and leverage them as much as you can. These may be in unexpected places, by the way.
For instance, not a lot of homeowners understand how important it is to have good curb appeal or to transform the basement. You can also add a bathroom to increase home value, or do a kitchen remodel.
What you need to do to increase value may not necessarily be the renovation you initially wanted to do. But it pays off in the long run if you plan to sell soon.
Staying Cool When Your Second Home Is Undergoing Renovations
It's one thing to understand how to renovate a home and another to keep your cool while the renovation is underway. There are going to be a lot of moving parts and a handful of people in and around your home.
You may not even be able to use certain areas of your second home while the renovations are happening. If this is the case, it's usually smarter to stay at a local hotel than trying to live in the middle of the renovation's chaos.
If you're thinking about doing a renovation on your dental office, use these tips!