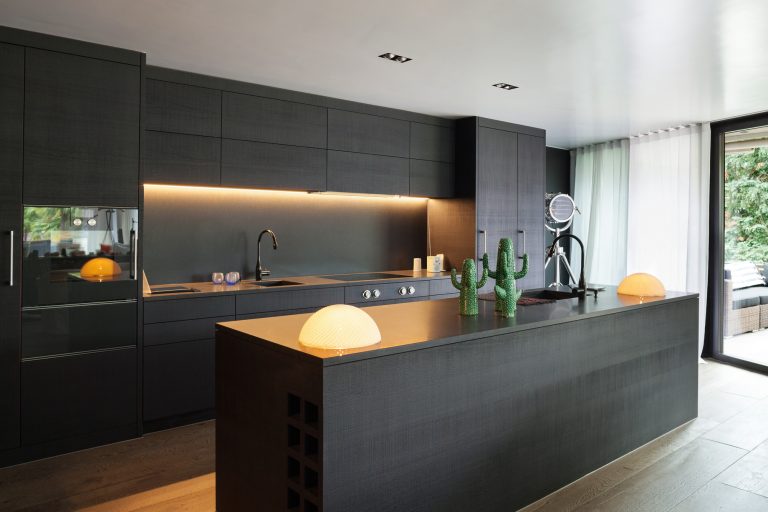 If you've invested in real estate as a landlord, you know that one of the most important aspects of your business is to land and keep quality tenants.
One of the ways to attract quality tenants is to keep your unit fresh and updated. Investing in quality appliances and doing occasional remodeling tasks will ensure you have a competitive edge on the rental market.
Not all remodels have to cost you big bucks, either. Small improvements in high-traffic areas like kitchens and bathrooms can make a big impact on the market value of your rental home.
Read on to find out how to update a kitchen in your rental that makes a big impact with a small price tag.
Update the Lighting
Swapping out dated fixtures for new, modern lighting can have a big impact on how a space looks.
Try adding some sconces, feature lighting, and even under-cabinet lights to really illuminate the room. Especially if the kitchen has a bar area or breakfast nook, strategic light fixtures can help define those spaces and let renters envision themselves in those areas.
Add a Backsplash
Blackspashes are useful for more than preventing stains and messes. Adding a backsplash can give an upscale feel to a kitchen and create unity of design.
The options for backsplash designs are unlimited, and can fit any budget. Some options are hammered tin, subway tile, colored glass, acrylic sheets, and more.
Match the material to compliment your counter tops and cabinets for a cohesive style and fresh look. Don't go over the top with your choice in backsplashes- you want it to appeal to a variety of tastes. Keep it simple and classy.
Refinish the Cabinetry
Every renter dreads matching their kitchen decor to honey oak cabinets. Staining or painting cabinetry is a great way to dramatically change the look of a kitchen space at a low cost. Try gray for an easy-to-style, modern look that attracts renters.
Darker lower cabinets are on-trend for home design, and can create visual interest in kitchen spaces. Avoid colors that can look dated or are hard to match. While white might seem like a crowd-pleaser, they can be difficult to keep clean and may need repainted sooner than other color options.
Installing new hardware can help unify a space as well. Choose knobs and pulls that compliment your new backsplash and light fixtures.
Fresh Paint
Nothing rejuvenates a space like fresh paint. Choose a satin or semi-gloss in a neutral tone that is in the color family of your counter tops, flooring, and other design elements.
Your kitchen remodel is an opportunity to make an attractive space for renters, so don't be afraid to veer away from beige or cream paint. Something that styles well with a variety of color palettes can create a unique, welcoming feel. Step outside of the white-washed rental stereotype to make your unit stand out from the crowd.
How to Update a Kitchen? It's Easy!
Simple changes in rental properties can help bring an attractive new look to your space. If you follow some of these tips on how to update a kitchen, you'll get the biggest return on investment without spending a fortune.
Ultimately, you want your tenants to feel like the rental is their space so they take pride in living there. 40% of long-term renters have no plans of moving in the next three years. If you want to get (and keep!) good long-term renters, make your unit feel like their home.
Those tenants will reward you with many years of residency. What are you waiting for? Your best renters could be one kitchen remodel away.
Want more investment and lifestyle tips from professionals in your field? Visit the ADA Marketplace blog.