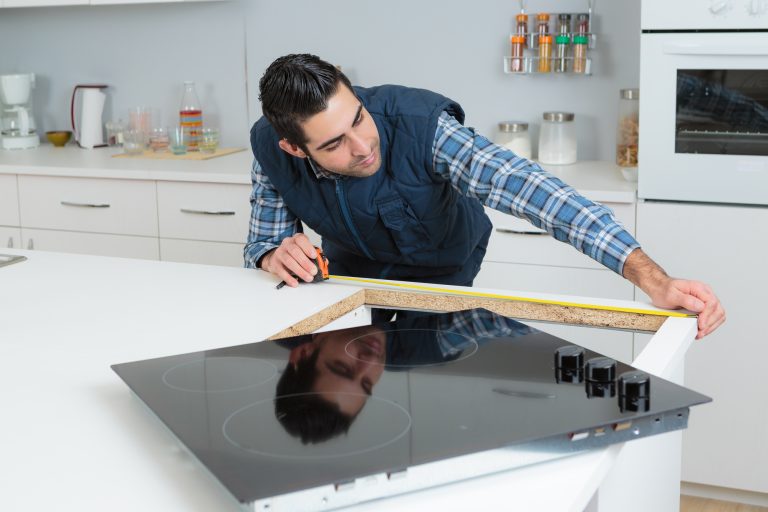 Your kitchen says a lot about you.
The heart of the home is no longer just a room where folks eat and catch up on the day's events.
It is a place where we study, plan, and nourish our souls with the encouragement of those who believe in us.
The aroma of a lemon loaf in the oven, or the warmth of the sunrise through a filtered curtain, are tangible reminders that we are loved and nurtured. They refresh us and give us courage to face the challenges of a new day.
In today's age of full-to-the-brim work schedules, sports practices, and volunteer activities, the kitchen is a revolving door of form and function. How can you choose the kitchen upgrades that will support your lifestyle beautifully? Here are some ideas:
1. Customize Drawer Space
These unique kitchen designs are not your mother's kitchen drawers.
Today's storage spaces are custom-built for maximum convenience. Every appliance, utensil, and serving spoon in your kitchen can have a cozy nest so chefs and eaters will never have to wonder where things are. They are a cinch to use, organize, and clean.
For more cubby fun, consider a dishwasher drawer, a mini dish-washing space that can be used in lieu of or in addition to a full-sized dishwasher. Many blend in with surrounding cabinetry and can be used to sanitize a few dishes when you are not ready to run a full load.
Dishwasher drawers can be installed in a basement bar, butler's pantry, or mini-prep center.
Deep drawers can also help you cook with class. Pots and pans can be placed in these with no need for stacking, so it is easy to grab the right vessels for steaming or sauteing.
Corner storage is an excellent idea for unused storage space. Use a lazy Susan to store pantry items or smaller appliances for easy access.
Full-extension drawers pull out so you can view everything on a shelf without having to move items. Some of these are divided into wooden compartments in which serving utensils or items like can openers each have a designated mini-cubby.
Taller drawers with vertical slots can be used to clearly display items like cookie sheets, cooling racks, and pizza stones. Extra drawers in the toe kick of your cabinets can be used to store items that are only used occasionally.
Another trendy innovation in drawer set-up is the appliance garage. While the faces of these drawers blend in with cabinetry, the open upward like a teeny garage door, giving you convenient access to smaller appliances like toasters or coffeemakers. This helps to clear off much-needed counter space for cooking and prepping.
2. The Built-in Fridge
Built-in refrigerators have a sophisticated design that make them an integral part of a kitchen's design and function. They look smooth and integrated, matching the color of the surrounding cabinetry and lining up flush against the woodwork.
Built-in fridges tend to last longer and can showcase wine chillers and other specialty storage. They also improve traffic flow in the kitchen, which is optimal for those with children.
While you are improving your nutritional storage space, you may want to consider the role that a smart fridge could play in improving your lifestyle. Today's refrigerators can help you to take inventory of your groceries, and alert you when you are running low on staples. They allow you to keep frequently-used food in optimal spaces.
Some smart fridges even take voice commands when you need ice or hot water for beverages.
3. The Island Cooktop
The island has traditionally been a way for custom kitchens to provide additional casual dining space. Recently, an island cooktop is a convenient way for chefs to dice, braise, and serve in the center of the kitchen's action.
The island cooktop provides a cooking spot right by extra countertop space, which can also be used for munching. Underneath, there is room for a warming drawer or wine chiller. A downward exhaust system takes away the need for a range hood.
4. The Double Oven
Nothing says "serious cuisinier" like an extra oven. Additional baking, warming, and bubbling space is wonderful, especially when you are entertaining guests.
The benefit of a vertical setup is that you do not have to bend over to retrieve a roast or casserole. It also looks artistic and chic.
5. The Transparent Trick
Consider replacing your solid kitchen storm door with a single French door with a wide pane of glass in the center. Not only does it look simple and elegant, it brings a little of the outdoors into your dining space. A gentle sweep of snow or swaying greenery can go a long way toward making your kitchen an inviting, inspiring space.
Glass panels are also a relatively inexpensive way to open up cabinets. You can display fine china or formal glassware in a single door or two-piece hutch. It has a classic charm that welcomes family and guests into your most valuable memories.
6. Quirky Quartz
While granite is making a gracious exit from the stage of kitchen trends, quartz is making a stunning debut. Not only is it more durable than granite, but it doesn't stain as easily, and it is antimicrobial and easy to maintain.
Quartz and marble have a similar look, but quartz is less expensive. Choose understated, softer tones like cream, white, or taupe that make your kitchen appear larger and more open.
7. Whimsical Windows
While gentle, minimalist tones are recommended for countertops this season, you can add a splash of color with tasteful window treatments.
Layered blinds, patterned fabrics, and tailored curtains can give your room some chromaticity while you let the light in. You can read more here about modern inspirations on the kitchen curtain.
8. Bring Back the Breakfast Nook
Nothing says "time to warm your fingers with a cappuccino while you wonder which scone to linger over" like an old-fashioned breakfast nook. The coziest versions this season have benches with cubbies underneath that can be utilized for extra storage.
The custom coffee corner is a great addition to this classic space. Consider placing an espresso machine on the countertop with matching vintage mugs on a rack above.
The space underneath can be used for a mini-fridge or microwave, and the shelves above can hold numbered storage bins for specialty coffees and teas.
9. Showcase Your Wine Chiller
Many models have transparent doors that lend your kitchen a sophisticated, celebratory charm.
Keep in mind that smaller, thermoelectric fridges keep wine cooler by pulling heat out. While these hum quietly, they do not keep wine as cool.
Compressor units are not as quiet, but they function more as a mini-fridge, keeping your bottles fresh and chilly. If you purchase a dual-temperature model, whites and reds can be kept at separate degrees of cool, but it will probably not make much of a difference if you are storing less than fifty bottles.
Wine chillers are great additions under island countertops or coffee bars. They can be purchased in a number of styles or colors to match your decor.
10. Make a Multi-Media Center
Gone are the days of plugging in a mini-TV by the toaster to catch up on Ricki Lake while you fry the cutlets.
Enter a chic, multi-purpose multi-media center that is fashionable and functional. A slim hutch with room for a laptop can allow you to watch videos or catch up on emails while you prepare meals. A pair of barely-visible speakers on the top shelf will enable your whole family to enjoy relaxing selections while you cook or dine.
Be sure to dress up your center with modest, clear vases containing flowers or fruit to bring a little greenery inside.
11. Pot Glory
Make room in your drawers and cupboards and make pots and pans more accessible by displaying them on a rack against a tasteful backsplash, which will also help to bring more color to your cooking space.
Extremely durable, polished makes include all-clad copper, solid silver, and Calphalon, all of which are fun to display and crackle butter in.
Make Life Easy With Kitchen Upgrades
While all kitchen upgrades may not be right for you, consider letting some light in with a transparent door and quartz or marble countertop makeover. You can also add class and function with a built-in fridge, island cooktop, or double oven. And don't forget to welcome guests warmly with a breakfast nook, wine chiller, and modern multi-media center.
Contact us today with your ADA questions, comments and suggestions.