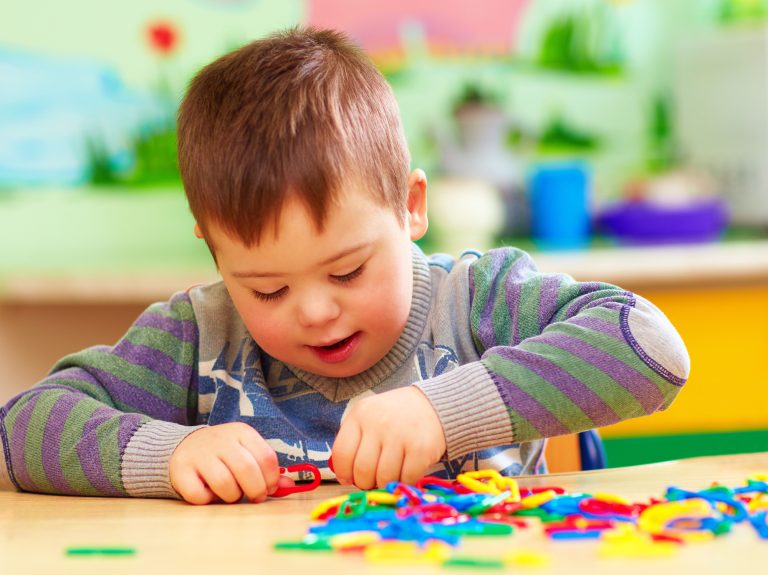 Having a special needs kid is a blessing and a curse. You'd never do anything to change their bubbly personality and loving ways, but their life came with challenges no one could prepare you for.
Some of those are financial. Depending on the level of care your child needs, you could be looking at more than normal daycare.
Some special needs kids need one on one care every day of their life. That's a lot of money, considering most in-home caregivers charge anywhere from 10-25 dollars an hour.
According to the AMA of Pediatrics, it costs 1.4 million to raise an autistic child. Compare that to the average $233,610 it takes to support a non-special needs kid up to age 17.
All that takes some serious planning. It's doable, so don't get overwhelmed yet. You're doing the best you can! Keep reading for tips below.
Use Your Resources
Your child's doctor knows that there are costs that change with your child's age. They also know what you can expect in medical costs and treatments.
Make a special appointment with your doctor to go over lifetime medical costs. What does your doctor predict needs to happen in the future? Are there surgeries?
Therapy? You can be vague. Look up average prices for therapists in your area and use that in your calculation.
Ask your doctor if they predict needing medication or a change in medication in the future. What does that cost per month?
You want to get an idea of what your child's expenses are.
Don't freak out. As you're calculating this number it may look big – that's ok. You've made it so far and you'll continue to figure it out.
Once you have a number and you've gone over details, ask your doctor for any resources you might not yet be using. Is there a volunteer caregiver association in your area?
Even if you can give your current caregiver one day off, that saves you around $80 a week. That's over $4,000 saved a year!
What about grants for special needs school programs? Can you get the school board to send a bus to your home if the best school is in another district?
You may have to address that in your child's learning plan.
Get Savings Bonds
Yes, saving bonds are still a thing. You can open them in your child's name so they have some source of investment to access when they're older.
It may not seem like much now, but in eighteen years it'll be a blessing to have some help from your past self.
Open an ABLE Account
These accounts are tax-free savings and you should open one for your child if you have the ability to put any money away. These achieving a better life experience accounts don't count towards your child's resources.
That's to say, the government can't say anything in that account disqualifies them for government benefits. They can still qualify for public assistance!
Parents and friends can put up to $14,000 a year into these accounts. If you're able to even add half of that a year, that's 126,000 they can access once they're eighteen.
Look at Social Security
If your child meets the disability requirements under the Social Security guidelines, they don't have to wait for retirement to access social security. Social Security income and Medicaid benefits for disabled adults start at age 18.
That is unless they have more than $2,000 in assets. To make sure they can qualify, use an ABLE account, detailed above.
Have a Plan
Bad things happen in life and you don't want to leave someone grasping at how to take care of your kid if you're gone. What is a day like in the life of your special needs kid?
Write down everything you can think of. Where is the money for their future? How do your caregivers get screened?
It's not a fun thought process or exercise, but it needs to happen. You need to select a guardian who's willing to assume this heightened level of responsibility.
The guardian will sign a legal document agreeing that they know the level of care and that they're willing.
Then, you'll need to appoint a trustee, this is a lawyer or someone at a financial planning firm. The trustee oversees your child's accounts and assets.
You may have to look harder, but there are professionals that specialize in special needs law and planning. It's worth the time to find someone who understands your family's unique struggles.
List Your Guardian
On the note that something may happen to you, start listing your guardian on medical records. In the future, they'd have to go through court battles for access to medical records.
Don't put that on them, they're taking your child in! If you list your guardian on their medical paperwork, it'll be easier for them to get access to if something were to happen.
Your Special Needs Kid
After reading this article you may be thinking, I don't have 1.4 million dollars and my child needs more care than someone who's autistic!
That's a relevant feeling. Parents of special needs kids have a lot on their plate.
Starting an official savings plan and working with a financial planner can help. Having a drawn-out plan makes the future that much less scary.
Your child is still a ray of sunshine in your life and they always will be! Ensure they're always smiling by taking these steps early.
It'll pay off in the end!