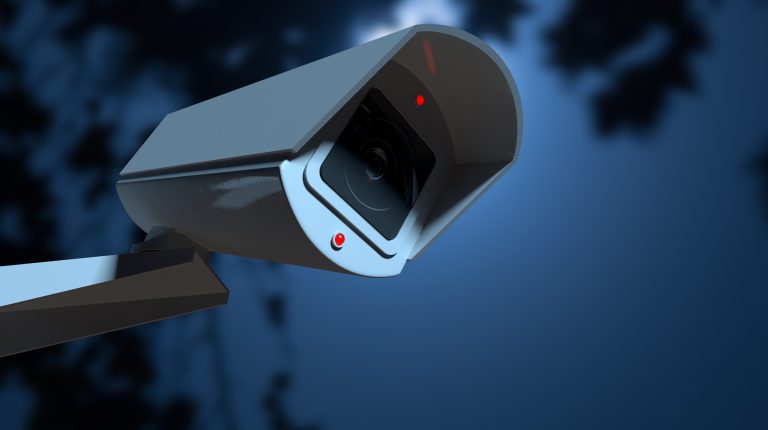 There are more than 2 million home burglaries that take place in the U.S. every year. And unfortunately, less than 15 percent of these burglary cases are ever solved by police as a result of a lack of physical evidence.
If you want to prevent breakins from affecting you and your home, there are simple steps you can take to do it. You can start by learning how to burglar proof your home so that would-be burglars aren't able to access it.
Here are 10 smart ways to make your home more secure. They should help you sleep better at night from now on.
1. Put on a New Front Door (and Keep It Locked!)
How sturdy is the front door on your home?
If you have concerns about its strength and durability, it's time for you to take it down and replace it with a newer door. Whether you go with a solid wood door, a steel door, or even a fiberglass door, it'll likely be better than whatever you're using now.
In addition to putting on a new front door, you should also get into the habit of locking your door each and every time you walk through it. You would be surprised by how many burglars work their way into homes by simply walking through an unlocked front door.
2. Make Sure Your Windows Are Always Locked
Most homeowners know that they need to lock their front doors. Only about 7 percent of people admit to keeping their front doors unlocked at almost all times.
But not all homeowners take the same approach to home security when it comes to windows. There are many people who will leave windows that they're constantly opening and closing unlocked to make it more convenient to use them.
This is yet another common way in which burglars can make their way into your home. You can prevent breakins from happening by making sure your windows are closed and locked.
3. Hang Security Cameras Inside and Outside Your Home
Back in 2017, Oregon TV station KGW surveyed more than 80 people who were serving jail sentences on burglary-related charges. They asked the inmates to name some of the things that would deter them the most from trying to break into a home.
One of the top answers was security cameras. Many of the inmates revealed that, if they saw security cameras hanging up outside of a home, they would almost always move on to a different house rather than risk getting caught stealing on camera.
In reality, you don't even need to have fully functioning security cameras outside your home to scare off burglars. You can hang up fake security cameras and get the same results.
But in order to keep your home as safe as it can be, you should consider installing cameras that work both inside and outside your home. When you contact police in the aftermath of a break-in attempt like this blog tells you to do, your security cameras will provide you with video evidence to give them.
4. Install New Exterior Light Fixtures and Landscape Lighting
The majority of home break-ins actually take place during the day. Burglars are more likely to try to hit homes between 10 a.m. and 2 p.m. when they know there's a good chance no one will be in them.
But there are obviously some break-ins that take place at night. To reduce the chances of your home being involved in this type of break-in, you should install new exterior light fixtures outside your entry doors and landscape lighting to brighten up the entire exterior space.
This will make it harder for burglars to hide when they're trying to break into your home. It'll also give your neighbors a better view of anyone attempting to gain access to your property.
5. Schedule Lights to Turn on Inside Your Home at Night
Home automation advancements have made it possible for you to control the lights in your home from just about anywhere. Even if you're logging long hours in your dental office, you can turn the lights on in your smart home at a moment's notice.
Try scheduling your lights to come on at different times each night. This will give people the impression that you're home even if you're not. It'll also allow you to come home and walk into a house that's already all lit up.
6. Don't Forget to Lock up Your Garage!
If you have a garage, you probably have some things of value tucked inside of it. People keep all kinds of things in their garages, including tools, lawn equipment, cars, and so much more.
You can protect these items by making sure your garage remains locked whenever you're not using it. You can also do it by keeping tabs on the garage door opener that you keep in your vehicle.
7. Add a Dog to Your Family
Science has shown that owning a dog is good for you. You'll get sick less often, get more exercise, and be a happier person overall when you own a dog.
You'll also feel more secure in your home. If you add a large dog to your family, it'll often deter burglars from trying to break into your house.
8. Invest in a State-of-the-Art Security System
No matter how hard you try to secure your home and prevent breakins, there's still always going to be a chance that someone will try to break into it. If they think you have something worth stealing, they might be willing to risk getting caught on camera or encountering someone who is home at the time.
With this in mind, you should research different security systems that you can install in your home. You can get everything from a basic security alarm that will make a lot of noise if someone ever breaks in to something more advanced that will alert the authorities whenever your alarm goes off.
9. Place Valuables in Your Home in a Locked Safe
If you have jewelry, cash, and other valuables inside your home, it's always a good idea to keep them stored in a locked safe that's hidden from plain view. This way, burglars won't be able to steal from you easily, even if they do make it into your home.
10. Put a Password on Your WiFi Network
Did you know that someone could steal from your home… without ever entering it?
If you have an open WiFi network, anyone with a computer can hack into it and gain access to your personal information, the passwords to your financial accounts, and more. You can literally get robbed in broad daylight without even recognizing it.
You should put a password on your WiFi network as soon as you get it up and going. You should also set up firewalls and install programs that keep viruses and malware off your electronics.
This will help you avoid being the victim of a digital home breakin.
Use These Tips to Prevent Breakins
As a dentist, you've worked incredibly hard to get to where you're at today. You take a lot of pride in your home and want it to be a place where you feel safe.
You can make your home as secure as possible and prevent breakins by following the tips listed here. They'll reduce any anxiety you might feel about a break-in potentially taking place.
You can also make security a bigger priority at your dental practice. Read our blog for tips on protecting your office.