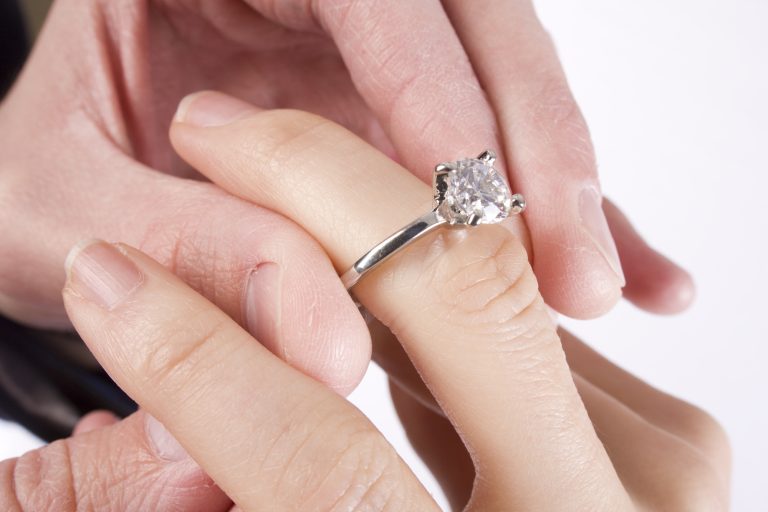 Everyone has heard of the two month's rule for engagement rings, but did you know that De Beers made this up in order to boost sales after the Great Depression?
I'm sorry to tell you that there's no true hard and fast rule for determining engagement ring cost. But the good news is that to figure out how much to spend on an engagement ring, there are just two things you need to consider.
Get ready to learn everything about shopping for engagement rings.
1. Your Partner's Expectations Should Always Be Considered
You obviously need to take into consideration what your partner wants. After all, your engagement ring symbolizes your commitment to one another. And she's the one who will have to wear it every day for the rest of her life.
Most women have thought about their perfect ring for a while and have some idea what they would like their ring to look like. So if she has a friend you can trust to keep a secret, definitely ask for some advice!
Or if keeping it a secret isn't too big of a deal for you, going shopping with your partner is actually very common.
That being said, "It's the thought that counts," holds some water here. What's more important than the price tag is the meaningfulness of the ring.
There are several ways to find a more meaningful ring. If you have a family heirloom, propose with that!
Or, you could build your own ring – learn more about custom ring designs for inspiration.
2. Your Current Financial Situation Should Dictate How Much to Spend on an Engagement Ring
So, why isn't there a simple rule for how much you need to spend? Because everyone's financial situation is different.
Most people get married in their late 20s or early 30s. At this age, you are just beginning your career.
Furthermore, you're often still paying off student loans. Or maybe you're in a more stable financial situation, but you just put a down payment on a house.
Either way, remember that when you get married, you and your partner share finances. So spending a ridiculous amount on a ring is only going to harm your partner in the long run!
The main things you have to think about are your current income, your expenses, your savings (or potential savings), and your potential income. For example, are you about to make a big purchase? Are you about to be finished paying off your student loans?
Asking yourself these questions can help you determine your budget.
Spend What's Right for You
So even though there's no hard rule for how much to spend on an engagement ring, it's really quite simple: spend what works for you!
If you need to save more to buy the ring you have an eye on, read this post on how to make extra cash each month.
And if your finances are in order and you want to splurge, feel free! Diamonds are actually a great investment opportunity.