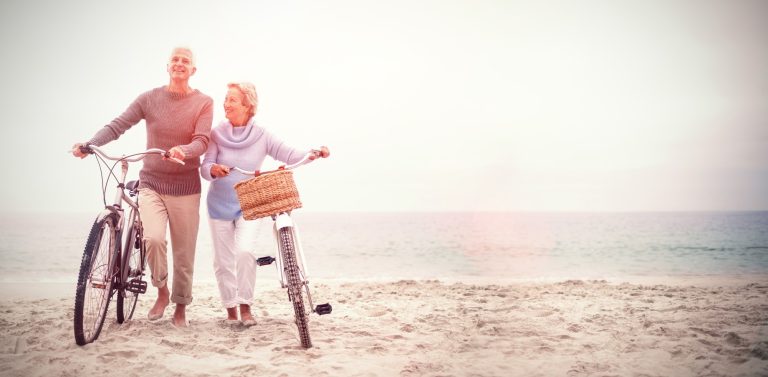 Currently, the retirement age is around 66 years old. This is steadily increasing.
But, you need not fear you'll sacrifice your retirement because you may have to wait a little bit longer than you thought.
Worldwide, people are living longer than they ever thought before, and that means that you'll have many years ahead of you to enjoy your retirement.
Did you not travel enough when you were younger? Don't worry, retirement travel is a hot industry at the moment, and we're confident you can find something to enjoy.
Whether you book to go on a trip on your own, with a spouse or with your family, you should use your golden years to see as much of the world as possible.
1. Take a Cruise
There's a reason why your friends who have gone on cruises won't stop talking about them. They're fun, social, and like a floating all-inclusive hotel.
A cruise is a great way to travel for those who enjoy getting there. If you're interested in checking out a few places along the way, that's awesome as well. But for most people, the joy of cruises is the cruise ship itself.
Nowadays, cruises aren't just a means to an end. Many of them have casinos, theaters (some with full Broadway-caliber productions), comedians, dances, water slides, cinemas, spa services, shopping and everything in between.
Depending on how social you want your cruise to be, and where you want to go, you're not short of any options. It's a great way to spend time with a loved one or loved ones, but it's also a great way to get out of your shell if you're single and going alone.
Once you're ashore, you'll want to get right back on the boat and see even more of the world.
2. Take a City Break
Have you always wanted to visit Paris or Tokyo? Then what are you waiting for? Take a city break and cross it off your bucket list.
If you're still relatively fit, getting around big world cities won't be much of a problem. With world-class public transport, you'll be able to see most of the sites without forking over a ton of cash.
But, if you do have mobility issues, city breaks can present a bit of an issue due to the walking associated with it. However, that shouldn't stop you from seeing the city, or cities, you've always dreamed of.
Mobility aids and pole walking for seniors are two great ways to ensure you can still do everything you want, without sacrificing your security or balance.
You can also liaise ahead of the trip, speak to your hotel or hosts, check up on the accessibility of the places you plan to see and ensure that you can take a taxi most places. If you allot for this, you'll be better prepared, and still, have an amazing time.
3. Go Camping
You may have been camping previously, especially if you're an outdoor enthusiast. But now that you're retired why not go for broke and go camping somewhere you've always wanted to go.
Whether you're looking at spending the night in the Swiss Alps or Yosemite, you can plan a fun and exciting vacation in the wilderness you'll never forget.
If you enjoy hiking, zip lining and other forms of outdoor activities, make sure there are plenty nearby when you go. Remember, just because you're retired doesn't mean you have to give up on being a kid.
4. Take an RV Trip
Ever dreamed of cruising the open road with nothing in front of you but highway for miles? Well, why not take an RV trip?
An RV trip gives you the freedom to camp wherever it is legal to park your car overnight or to go to actual campgrounds. It also gives you the ability to sleep in the comfort and security of the indoors, while also enjoying the great outdoors.
An RV trip across America or Canada is a great way to see this amazing country of ours. You can even check off places you've been dreaming about seeing since you were a little kid and try some regional delicacies.
If you're even more adventurous, why not travel to Australia or Europe and take an RV trip there? Explore other cultures at your own pace.
5. Relax on the Beach
You've been working hard at your practice for years. You deserve a good break. Why not take one on a world-class beach?
Whether you choose a domestic destination, somewhere in Mexico or a gorgeous beach in Europe or Asia, you'll surely have a relaxing time with the sand between your toes.
If you've always been curious about surfing or other water sports, now is the time to take advantage of it. If you still feel up for it, go for it. Remember, you're never too old to learn a new skill!
Retirement Travel: Plan Early and Often
When you begin your retirement travel, start by booking some of the trips you've always dreamed of, within your budget, of course. Seize every opportunity you've always wished you had so that you can go out and enjoy every minute of your golden years.
Are you still working in your practice and counting down the minutes until retirement? If so, help pass the time to give you something to look forward to an amazing trip when you finally retire.
And if still working is leaving you stressed, check out our article on how to recognize, and stop stress.