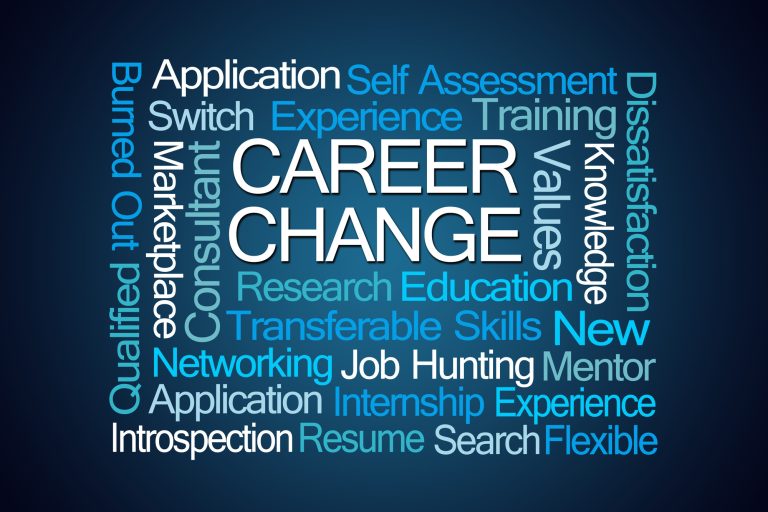 Has time come for you to hang up your spurs as a dentist?
First things first, congratulations on a great career. You've probably spent about 42 years helping thousands of patients achieve better oral health.
However, retiring from your dentistry career doesn't mean your professional life has come to an end. If you aren't ready yet for the stereotypical retired life – watching TV, beach vacations, spending time with grandkids – nothing stops you from saying hello to an exciting second career.
But which career is ideal for a retired dentist? In this article, we're sharing 6 awesome ideas for a second career. Read on!
1. Personal Trainer
As a retiring dentist, you no doubt have a passion for dental health. Are you also passionate about physical fitness? Do you hit the gym first thing in the morning and jog around your neighborhood after work?
If you answered "yes" to these questions, you can pursue a second career as a personal trainer!
Personal trainers develop exercise routines and provide personalized training to their clients. They can be based in gyms and fitness centers, or work on a freelance basis. The latter involves traveling to clients' homes or other locations of their choosing.
In addition to being passionate about physical fitness, you need to earn a trainer certification before you can start finding clients.
The annual salary for personal trainers ranges from $42,916 to $73,041. Trainers in large cities have higher earning potential.
2. Dog Walking
68 percent of all American households own a pet, with 44 percent of these owning a dog.
If you're also a dog parent and your love spending time with man's best friend, you could carve out a career as a dog walker. Just as the name implies, your job will be to walk dogs from their owner's residence and then back. You could also stay with a client's dog for longer if they're going to be away for some time.
Dog walking not only keeps the dogs fit and healthy but also boosts your own physical fitness.
To get started, sign up with popular dog walking services such as Rover.com. Most people looking for dog walking services turn to such platforms.
You can also set up your own dog walking website, but you'll need to spend money on digital advertising to better reach your target market.
How much can you make as a dog walker? The average rate is $13.27 an hour, so it depends on the numbers of hours you're willing to spend walking dogs.
3. Dental Business Consultant
After working for several years as a dentist, you not only gain valuable dentistry experience but also business proficiency. Let's roll back the years a bit.
Remember when you started your dental practice? You probably weren't even sure whether it would survive the first year!
Well, from raising startup capital to managing staff and ensuring quality patient care services, running a successful dental practice takes hard work.
This is exactly why you can find success as a dental business consultant after retiring. Your job will be to give business advice to dentists looking to start their own clinics.
According to Payscale, the average annual pay for practice consultants is $54,000.
4. NGO Founder
Did you know over 21 million soon-to-be-retirees are planning to pursue second careers that offer a greater sense of purpose?
We're not saying dentistry isn't a purposeful career. Indeed, most aspiring dentists enter the profession because they want to make a difference in people's lives through healthcare. However, there are other professions that have a greater social impact.
A good example is being an NGO founder.
If you've been donating to a charitable cause that's close to your heart, now is the best time to do more than just donate. You can start an NGO and pursue the cause with even more vigor.
Keep in mind establishing a successful NGO requires careful planning and a solid fundraising strategy. It could take some time before the organization gains traction, but once it does, it can morph into a powerful force that can change the world.
As the founder, you can also double up as the chief executive, a position that can earn you north of $100,000 a year.
5. Electrician
From dentist to electrician, anyone? As unlikely as it looks, it's possible for a retired dentist to pursue a fulfilling second career as an electrician.
For starters, dentists and electricians have some things common. For instance, both diagnose issues and use a range of hand tools at work.
But that's as far as the similarity goes. Electricians work in a range of environments and activities include squatting, climbing ladders and working in tight spaces.
Be sure to read more about the job of an electrician and then make a decision whether it's a good fit for you.
In this career, you'll take home anywhere from $41,957 to $54,321 every year.
6. Organic Farmer
Are you the kind of person who loves a quiet rural life?
Retirement is a good opportunity to escape the bright lights of the city and relocate to the countryside where everything is calm and peaceful. Even better, you can live a proactive while enjoying the tranquil.
Enter organic farming!
As more Americans turn to organic food, the demand for organic food is increasing. This makes organic farming a potentially lucrative business.
Like any business, however, it's hard to put an estimate on the amount of money you can expect to pull in. It all depends on the acreage of the farm, type of crops, and the farming methods you deploy. What's certain, though, is organic farming is more profitable than conventional farming.
On to the Next: Choose Your Second Career
You've done your part as a dentist. Now it's time to retire and usher in a second career.
Making the right career choice can be challenging, but we've given you a couple of options that are ideal for dentistry retirees. Be sure to settle on a career that enables you to do something love or are passionate about.
Explore our blog for more career and lifestyle insights.