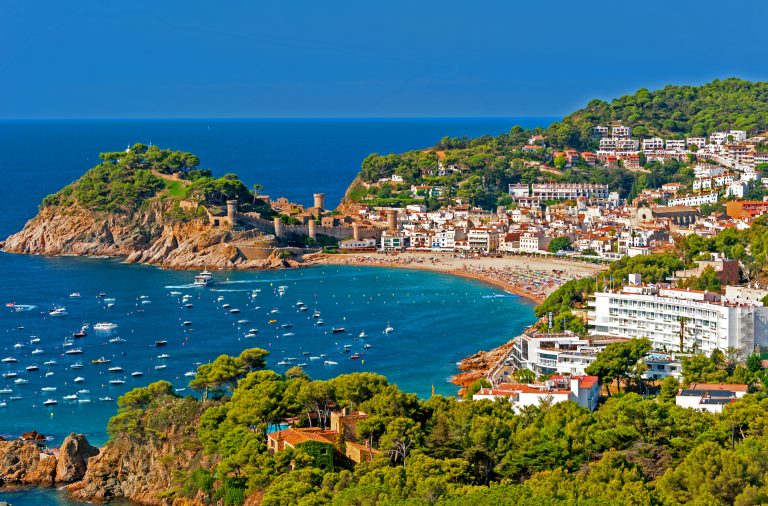 Americans struggle to take a break, relax, and enjoy time so much that more than 600 million vacation days will be wasted this year alone.
If you're thinking about an incredible getaway, start working on renting property in Spain now before everything good is taken. You can get great long-term or short-term rentals in Spain at a great price if you book early.
Here is everything you need to know about renting property in Spain.
Work on Finding a Place
Just like any other country, your best bet in navigating the housing market is to have someone to guide you. A real estate agent could help you, but you're just as likely to find something great online. As online rental marketplaces have taken over every major western country, you're sure to find something on a site like Servihabitat or Idealista.
You could find properties in Spain on Spanish websites, or you could find them on sites in Germany or the UK. There's not only a lot of people traveling between the two countries but also some sites that allow you to swap apartments. While most sites in other countries will be targeted to tourists, you might still find a good deal.
If you're looking to stay for an extended vacation or just need to work there for a few months, you shouldn't have too much of a language barrier. You should know some basic Spanish if you're going to spend time in the country, but when renting, you'll find many people who speak Engliish.
When you use an agent, expect to pay a little bit of a premium. Often the landlord will be the one to pay them, but the onus could be on your to cover it.
Asking an agent to help you find a place could cost you anywhere from a couple of hundred Euro to a full month's rental fee.
Read Descriptions Carefully
When you're looking at different short-term or holiday rentals, you should be aware that renters will probably require a license. However, if you're looking for a more long-term thing, your landlord won't require a license.
Some property descriptions will be written in your native language by the person who has written the post. However, some browsers and websites will translate the page automatically, so if you're looking for something specific, contact the poster.
If you're setting this all up before you arrive, you could end up with a surprise if you don't look carefully.
Your living space will be estimated in meters, so look at a conversion tool if you can't estimate size off the top of your head. Your monthly rent shouldn't be more than it would cost to pay for a hotel, as you'd have to provide many of the amenities on your own.
If you're going to need to have some basic kitchen items and furnishings around, let the landlord know in advance. While the photos might show some items in the space, they may be planning on clearing things out once it's up for rent.
Tell them what you need. They might charge you a fee for providing a few things, but it's much easier to relax as soon as you arrive than to have to immediately go shopping for a bed.
Get to Know the Application Process
Applying for an apartment as a foreigner is complicated. You might find that some landlords are reluctant to give an apartment to someone who could leave at any point.
You might be asked to put down an extra month's rent for the landlord as a deposit in case you skip town and leave a mess.
Have copies of your most important pieces of ID available and handy. If you're going to be paying rent for several months, they want to know where the money is coming from or that they're going to get it on time. You can pay it all in advance or show them evidence that you've got a place to work.
You might have to have some personal reference available as well. If you have friends or an employer in the country, pass along their info so that your landlord can feel comfortable about the prospect of you renting from them.
Understanding Your Tenants' Agreement
Believe it or not, your tenancy agreement can be verbal or written in Spain. While this is a welcome and relaxed way to do business compared to the litigious and untrusting way we do business in the U.S., get something in writing. This will relax your mind even though you're protected either way.
If your mastery of Spanish isn't very good, having something in writing can help you understand what you're agreeing to. Just make sure there's someone nearby to help you translate. You typically have to give 30 days' notice if you want to break the terms agreed to.
Most contracts will lock you in for a year, and you'll have you renew annually. If you're looking to move out during the year, you could be required to pay rent until the period is over.
Legally, contracts have shortened. Many are now around 6 months long with a rolling one-month extension. If you maintain a clean property, respect your landlord, and are friendly, you might be able to bend the rules should something come up.
If you end up acquiring a property that you need to get rid of, you can learn more if you view here.
Renting Property in Spain is the Perfect Getaway
If you're looking for a memorable vacation, renting property in Spain is one of the best decisions you could make.
There are so many beautiful vistas and great landmarks to see all across the country. What could be better than waking up in a house and living like a Spaniard would for a little while?
If you're traveling alone and looking for a companion, check out our guide to finding the perfect companion for your trip.