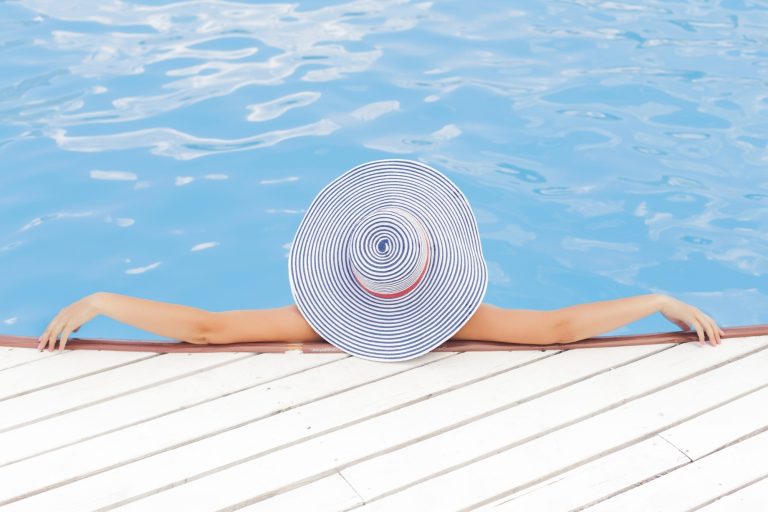 Why is it that dentists don't get to go on vacation?
In the first years after opening a dental practice, it's almost impossible for dentists to go on vacation. We understand that people need to keep their teeth in good shape, but dentists are people too and they need time off like everyone else.
As a quality dentist with your own practice, we understand that it can be hard to cease operations for a week and take time for yourself and the family. You have to think about all of your clients, your staff, and who's going to look after the physical building while you're gone.
It can feel like more work than its worth, but you have to experience the joys of taking a vacation or else you'll work yourself to death. In this post, we're going to tell you how you can leave all those teeth behind and take a load off for a little while.
Let us help you recharge a little bit. The dental world will still be here when you get back.
Tips for Taking a Vacation
Running a dental practice is a lot of work and it's hard to forget about it when you go home at night, let alone for the duration of a vacation. But, as long as you leave your affairs in the hands of someone you trust and let your clients know that you're going to be gone for a week or two, there's no reason it can't work.
Letting Your Clients Know
Since we live in the digital age, it should be relatively easy to let your clients know that you'll be on vacation. When you decide on some dates, which will likely be in the somewhat distant future, you can start to send your clients emails regarding your absence.
You can also post your holiday times on the door and around the waiting room at your office. This should be enough notice for them, but it doesn't hurt to verbally remind them the next time you're doing their teeth. If they've got a heads up, then you're in the clear, so to speak.
Unfortunately, a lot of doctors and dentists give out their cell phone numbers to clients in case of emergencies. If you're one of these thoughtful dentists, try to establish some boundaries with those clients that are more prone to calling when it's not completely necessary.
We'll talk about measures that you can take to ensure your emergency clients are looked after while you're gone, but first let's discuss your vacation time.
Start With a Short Vacation First
It's alright to be a little bit hesitant to take a vacation at all, it just shows how much you care about your profession and your clients. If you're worried about it, test the waters by going away for a couple of days during the week or even doing a little staycation.
The work-life balance is a tricky thing to navigate, but there are a good many studies that have shown how important it is for mental health and wellness. Overworking yourself can lead to bouts with anxiety and depression. You need to be able to unplug from work sometimes.
Taking a few long weekends in a row might be something that invigorates your sense of wonder and travel. You'll probably realize that your practice can survive short periods of time without you.
As we'll discuss next, replacing you for the short term is actually very possible.
Call In a Replacement(s)
If you're one of two or three dentists at your practice, then it's a little easier to walk away from the office for a few days. After all, you've got other qualified dentists to cover for you, in-house. But, if you're all alone at your practice then it's a bit trickier.
When there's no one else around, you've got to call in reinforcements. The dental hygienists that you've got working under you can cover the routine appointments since they're trained in providing basic care and cleanings. If there are any emergencies, however, you'll need a dentist's touch.
Something a lot of dentists have started doing is reaching out to a retired dentist when need be. Go out to local dental society meetings and you'll probably find a group of retirees that are willing to offer their services. They'll mostly provide hygiene exams, but are more than capable of handling more in-depth procedures.
Just knowing that there's someone on-call or in the office should give you the peace of mind that you need to leave your practice behind. It'll be in capable hands between an on-call retiree dentist and your regular employees.
Trust Your Employees
There's also the organizational side of the practice that you've got to maintain. This is the other reason why it's hard to walk away. Most dentists play a huge role in the day-to-day operation of the practice, but you're going to have to leave it with your employees for a change.
Choose your most trusted employee and leave them in charge of your affairs. They'll have to field phone calls and emails while keeping the practice up-and-running. Try to remember that these people are professionals and you have every reason to believe that they can keep your affairs in order while you're gone.
If you want to, you can go over how you want things to run in your absence with the person in charge, but you should try to stay off of your phone and unplug during your vacation.
You don't want to be answering emails on a beach somewhere. You should be focusing on making sure your kids packed properly, boarding your dog, and helping your spouse book excursions.
Don't Forget to Unplug
Why is taking a vacation so important for a dentist?
Most people go on vacation to take their family somewhere exotic, get away from the monotony of everyday life, experience something new, or just to unplug. Remember why you're taking time away from your practice and focus on that during your vacation.
Your practice will survive without you, so long as you leave it in the capable hands of your employees and another trusted professional that can fill in for you. Book a vacation today and leave your troubles behind for a while!