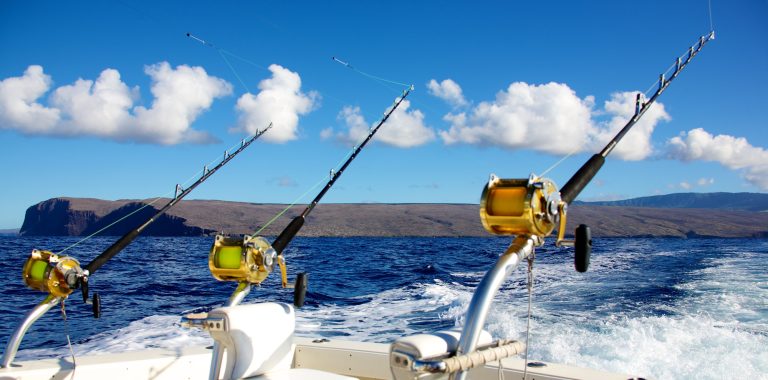 There's are few things more relaxing than a day out on the water with a fishing pole in your hand.
After spending long days at your practice, it's good to get away and focus on yourself for a while. It's important to recharge. You have to keep yourself fresh to provide your patients with the best care possible.
Do you have a vacation coming up? Instead of heading to Disney World for yet another photo-op with Mickey and the gang, why not head out into nature? Here is our list of the five best fishing trips to go on.
Hilton Head, SC
When people think of this island in the Low country of SC, they think of the golf courses and sunny weather. There is more to Hilton Head than a great round of golf though.
Inshore, redfish, sea trout, and flounder are plentiful. You can also fish offshore by using one of the charter boats on the island. Mahi-mahi, kingfish, wahoo, and sharks are a small sample of the fish you'll do battle with on the open ocean.
Afterward, you can enjoy a relaxing night on the beach. It doesn't get better than sitting on a chair with your toes in the sand as you enjoy the fish you caught earlier.
The Florida Keys
If you were ever in a situation where you could only choose one place to salt-water fish for the rest of your life, the Florida Keys would be the smart answer.
There are a few reasons for this. First, the Keys have a diversity of fish that is second to none. The warm waters and unique currents bring any type of fish you could want to the Keys.
Second, the Keys are home to 10% of the IGFA saltwater line class and fly fishing world records. It's hard to find world-class fishing like that anywhere else.
The last reason has nothing to do with fishing, but it's just as important. It's the Florida Keys. The land of small beach bars, relaxing music, and beautiful sunsets. When you aren't fishing, you're a short walk away from good food, amazing people, and views that you'll remember forever.
If you're driving down, you can even make your trip into a southeast tour. Stop in Venice, Louisiana, the tuna town of America, and get a chartered boat with Intensity Offshore Outfitters. Head down to Lake Wales and enjoy a day fishing there on your way to the keys. It'll break up the drive and you'll get to experience the gulf in a way most don't.
Kenai Peninsula, Alaska
Most people don't want to spend their vacation bundled from head to toe in long johns and thick jackets. Most people don't take fishing as seriously as you do, though.
South of Anchorage is one of the most beautiful places in the world, the Kenai Peninsula.
Fly fisherman talk about the peninsula in hushed tones, almost as if it's a secret relationship. It's easy to understand why this ground means so much to fishermen from across the world.
The scenery as you fish for Salmon is stunning. Even if you leave without a big catch (you won't) you'll still have an experience to tell your children about.
Big Fork, Montana
The big sky state is an outdoor person's dream. The diversity of wildlife and landscape in Montana makes it a popular place for hunters, fishers, and nature conservationist.
It's not just the fishing that brings people here, it's the sense of possibility. There is an allure to being out in the open with a fishing rod in your hand and no one around for miles.
Big Fork lies on the shores of Flathead Lake, which is the largest freshwater lake west of the Mississippi. Trout and Whitefish are the predominant species in the lake, but there are also perch, bass, and pike as well.
Big Fork serves as a central base for a fishing adventure in Montana. You're a short drive from the rivers in the Southwestern part of the state close to Yellowstone.
There are many local guides to take you on fishing tours of the Yellowstone and Madison rivers. These trips are cheap and filled with information about the Montana landscape.
You'll also want to take advantage of the fishing lodges and campsites in the state. Grilling your fresh catch in the wilderness with the sounds of animals in the distance is an opportunity no one should pass up.
Hawaii
This location should be evident for two reasons: one, you're surrounded by fish infested waters. Second, and more important: you're in Hawaii.
There are few people that would pass up the opportunity to vacation in Hawaii. The beaches, wide-range of ecosystems, and culture make the islands a perfect get-a-way from the stresses of running a dental practice.
Hawaii also tops the list of best fishing trips because of the wide array of opportunities that present themselves.
On Kona, or the big island, five mountains protect the coast from winds and keep the waters calm. The calmness of the ocean here attracts a wide variety of fish, from sharks, billfish, tuna, and ono. There is plenty of bottom fish to seek out as well.
Maui is the perfect place to fish for big game, such as Marlin and tuna. There are plenty of fishing charter boats with experienced locals to help you haul in a world-class catch.
Oahu is one of the more exotic locations in Hawaii. It features amazing fishing opportunities along with scuba diving, helicopter rides, luxury hotels, and fire dancing.
Hawaii is where you want to go if you're looking for more than fishing. There are no shortage of activities; if anything, you'll run out of time to do everything you want to accomplish while you're there.
We Have The Tools You Need To Make The Best Fishing Trips Possible
Going on vacation shouldn't be stressful, but it can be. Finding hotels, car rentals, and information is difficult, but the ADA is here to help.
Our members enjoy discounts on everything you'll need to take the best fishing trips of your life. Check out our member's page and start enjoying discounts on hotels and rental cars today.