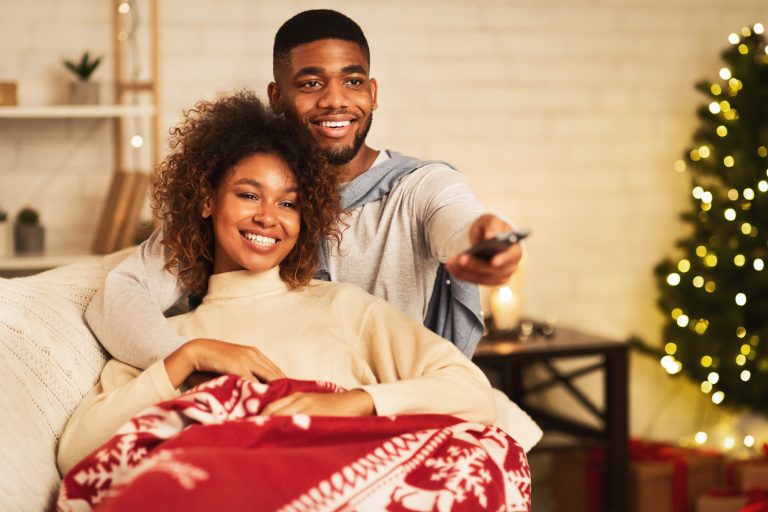 It's no secret that most people don't enjoy going to the dentist. Professional dental care might be important for maintaining healthy teeth, and yet the experience is often unpleasant if not downright painful.
Over the decades, this experience has been reflected in Hollywood feature films in both funny and frightening ways. This article takes a look at a list of classic movies that feature dentists in key roles.
If you love great movies but dread having your teeth cleaned, check out this list of the dentist movies that offer the best of both worlds!
1. Marathon Man
This class film from 1976 could easily make you never want to visit your dentist ever again. Dustin Hoffman stars as a marathon runner who stumbles upon a conspiracy that he should have left alone. And Laurence Olivier plays the sadistic dentist, Dr. Szell, who tortures Hoffman in order to find out how much he knows.
This is the kind of movie that will keep you squirming in your seat yet unable to look away. It's a classic example of suspense, as well as a master class in screenwriting and acting.
2. Little Shop of Horrors
Release in 1986, Little Shop of Horrors is based on the stage musical of the same name.
In this classic comedy, Steve Martin plays a loopy dentist who ends up being fed to a giant people-eating plant.
The rest of the cast is populated by a whos-who of famous faces from the 70s and 80s and watching it now, you'll likely be unable to stop yourself from singing along or laughing, just as much as when the movie first arrived in theaters over thirty years ago.
3. The Hangover
When it comes to funny movies, they simply don't get much better than The Hangover. Released in 2009, this is the story of a weekend in Vegas that ends up getting totally out of control.
When three friends take a groom-to-be out for a crazy bachelor party prior to his wedding day, they end up losing him. One of the friends, Stu, is a dentist who actually wakes up missing a tooth.
The plot to this one gets crazier and crazier as the results of their big night unfold, producing huge laughs and scenes you'll never forget.
The Hangover is a great comedy that still holds up ten years on, and once the guys encounter Mike Tyson and his tiger, you'll understand why.
Here are some tips for creating a fun outdoor movie night.
4. Finding Nemo
Finding Nemo is one of the great animated features of all time. Produced by the amazing team at Pixar, this is the tale of a small clownfish that has wandered away from home, and his father's search for him.
Deep into the story, Nemo finds himself trapped in an aquarium in a dentist's office, and has to rely on the help of the other creatures in the tank to escape back into the ocean.
Finding Nemo is a rare film that combines heart, adventure, friendship, family drama, and the need to let children grow up while also trying to protect them from the world.
It's a beautiful movie that can be enjoyed at any age, so make some popcorn and snuggle on the couch with your kids. This is a wild ride you don't want to miss!
5. Novocaine
Here is another chance to see Steve Martin in a movie featuring a dentist in one of the lead roles.
Steve Martin plays a boring dentist happy with his predictable yet boring life. He's happily married and enjoys his day to day routine. Then when a mysterious and exciting woman, played by Helena Bonham Carter, walks into his office, his predictable routine is suddenly flushed down the toilet.
This movie is both wacky and exciting as views get to watch the lead character's perfect life quickly unravel.
6. Charlie and the Chocolate Factory
Based on the classic book, this 2005 movie showcases Johnny Depp as the legendary Willy Wonka.
It turns out that Willy Wonka's father, Wilbur Wonka, is a dentist. In fact, he's the most famous dentist in Willy's hometown. The movie offers flashbacks where Wilbur refuses to let his son eat candies in an effort to protect his teeth from cavities.
Wilbur Wonka doesn't exist in the original children's book, or the 1971 movie, but adds a fun touch from Willy Wonka's childhood, while also proving a great role for Christopher Lee.
7. Horrible Bosses
Horrible Bosses was a surprise comedy hit that came out of nowhere in 2011 and was successful enough to spawn a sequel.
This one has a stellar class that includes Jennifer Aniston as a dentist who continues to make inappropriate sexual advances toward her employee, played by Charlie Day.
Horrible Bosses is full of big laughs, and Jennifer Aniston is unforgettable as the dentist who anyone would be happy to have work on their teeth.
8. The Dentist
The Dentist movie is probably one of the reasons why most people dread making an appointment for their annual checkup.
This classic film about a sadistic dentist who enjoys inflicting pain in patients will make you squirm in your seat. Then when he discovers that his wife has been unfaithful, be begins taking his anger out on his patients. It's enough to make you put off your next cleaning indefinitely.
9. Good Luck Chuck
Good Luck Chuck is certainly not the best movie on this list, but it's still a lot of fun.
Dane Cook plays a dentist who has terrible luck with women, and yet he has developed a reputation for being the last man women date before finding the man of their dreams. Thus he's good luck!
Yes, it's kind of lame, yet it can also make a great date movie.
10. Cactus Flower
Cactus Flower is a movie about a dentist who creates a web of lies that ruins his life. He tells one woman he's married, and this lie snowballs, eventually ruining his life. It's actually a crazy story and a lot of fun.
Picking the Dentist Movie for a Great Movie Night
When it comes to picking the dentist movie for watching at home, this list can help. So get ready for a fun evening filled with crazy characters and a lot of pain!
Keep scrolling to find a great dentist in your area.