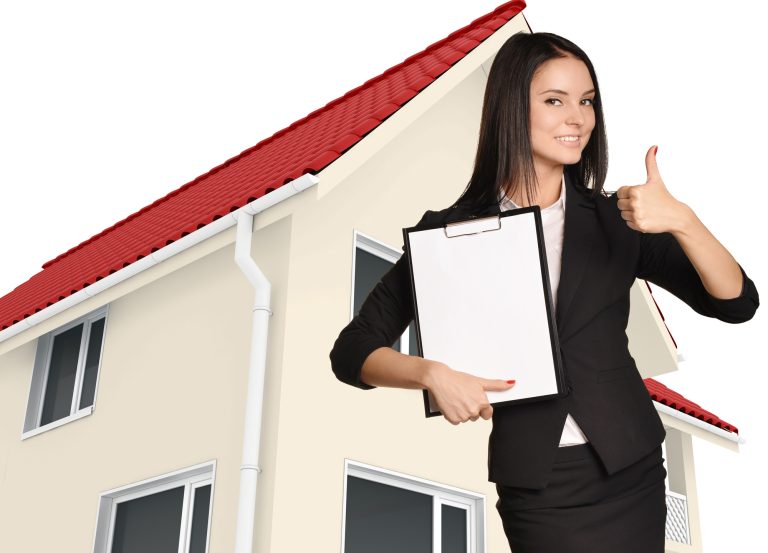 Has your list of home improvement projects slowly been piling up? Has it reached an overwhelming amount that you simply don't know where to start?
If you have a career in dentistry, then you're probably all too familiar with the 40+ hours of work you put in, week in and week out.
So, when it comes to getting around to those pesky home projects on the weekend, it may feel like there is no time.
But what if your home improvement list could eventually pay off in big ways?
Most homeowners consider increasing the value of their homes at some point. If successful, they can see a bigger return on their investments when they sell in the future.
But increasing the value of any home is a time-consuming venture that can take months, even years. So, for dentists, it can be especially challenging to find the time for home improvement.
Luckily, there are projects that any dentist can complete on the weekends – no matter how busy they are!
Renovate Your Kitchen
The kitchen is one of the most important rooms in the home. With that said, potential buyers not only pay close attention to how a kitchen looks. They also look to see how efficient kitchens are as a space for cooking, storage, and socializing.
Renovating your kitchen should be at the top of your home improvement list. So, what are some of the best home additions you can make for your kitchen?
Painting
A bit of color can go a long way, especially in the kitchen. So, you should choose colors that will enhance the functionality of your kitchen.
Do you want your kitchen to look sleek, modern, and clean? Do you want to use your kitchen more for show and less for cooking? If so, grey and white are popular neutral colors that will work well with this vision.
Should you go the neutral route, accentuate the walls with lighter and crisp colors, like blue or green. Accentuating colors are best for the cabinets, ceiling, or a wall.
Do you cook a lot and want your kitchen to feel warm and inviting? Then choose a shade of red!
If you want your kitchen to have a calm feel, choose yellow. Yellow also creates the illusion of space, which adds value to any room.
Open Shelving
Open shelving is not only modern and a major selling point. It's also an opportunity to decorate and show off your personality through the items you display.
But having all your kitchen items on display can look messy. So, it's important to keep the majority of your kitchen items behind cabinet doors.
It's best to install open shelves in only a couple of spots in your kitchen. Then, showcase your finest dishes or decor pieces. Make sure that whatever you display matches your color and lighting schemes.
Plus, building and installing open shelves takes no more than one to two days to complete!
Common Kitchen Renovation Mistakes to Avoid
In addition to excessive open shelving, there are other renovation faux pas you should avoid while redoing your kitchen.
According to HomeRenoCare, incorporating only one type of kitchen material can look monotonous. You'll want your kitchen counter made of a different material than your backsplash or island. Stick to no more than three different materials.
Additionally, you don't want to interfere with the flow of your kitchen while people are using it. Aim to space out your refrigerator, oven, and dishwasher at least a few inches apart, if not more.
Improve Your Curb Appeal
People's first impression of your home begins before they even enter it. That doesn't mean you have to do an upheaval of the entire exterior of your home. But there are some easy and affordable things you can do that will make your property more appealing!
Here are some ideas on how to improve curb appeal and the value of your home:
Repaint the front door with a bold color or install a custom wood door
Add new mulch, pull weeds, and install new planter beds
Replace the hardware of your house number, light fixtures, mailbox, etc.
Install outdoor lighting along your pathway
You should also focus on arranging the front of your home symmetrically. For example, you could install a second sidelight if there is only one. If you want a plant for your front step, place two on both sides of the front door.
You can also never go wrong with a garden. Gardens are not only an affordable way to add color to the front of your home. Gardening is also a great hobby you may enjoy doing on your days off from the office!
Go Eco-Friendly
If you're looking to expand your home improvement list, you may want to consider going green.
You'll not only save more money every month in energy bills. Today, there's a greater emphasis on energy efficiency, and you can improve the value of your property by reducing your carbon footprint.
Easy Eco-Friendly Projects
Insulating your home will prevent you from turning up the thermostat in the winter and the air conditioner in the summer. You can also use low VOC paint when repainting any rooms in your home.
Installing bigger windows will also bring in more natural light. This way, you'll spend less on electric bills every month.
Bigger Eco-Friendly Projects
Reducing your carbon footprint may require more work on your part. But putting the extra time and energy in will mean more money for you in the long run.
For example, you can invest in solar panels and a solar water heater. If you can, repaint or reface any cabinets or dressers instead of replacing them altogether.
Completing these types of projects will certainly take up more of your free time. But they're worth it in the long run if you want to increase the value of your home!
Increase Property Value By Completing Your Home Improvement List
Tackling home improvement projects in your free time can seem arduous when you feel like you have no free time. If you're a dentist, the amount of time you have to dedicate to your home improvement list is likely limited.
Luckily, home improvement projects don't have to be so time-consuming. By dedicating a little time each weekend to these projects, you'll not only reduce your stress level but the value of your home!
In addition to home improvement, you may also be wondering how to enhance your dental practice. To learn more about finding new dental equipment and advertising your services, visit us at the ADA CareerCenter.