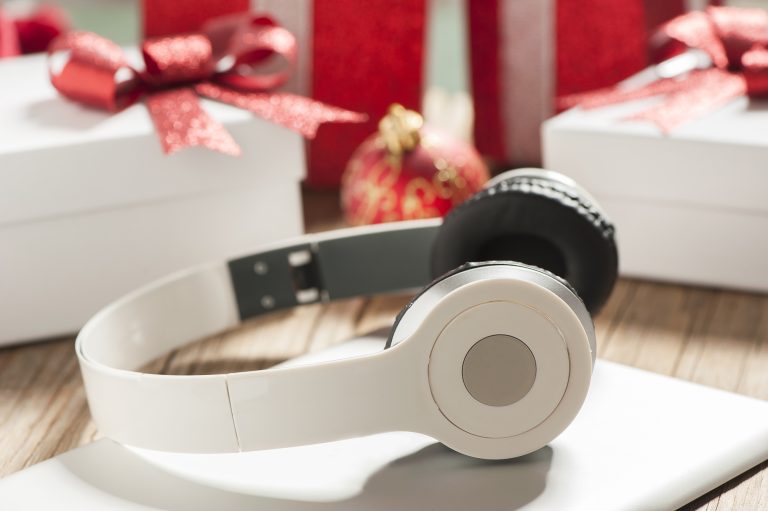 When searching for gifts for your friends and family, you really can't go wrong with tech gifts. Almost 70% of adults opt to give cool electronic gadgets as presents every year.
It's safe to say that electronics are one of the best gifts to give – and get.
Not sure what's on trend for this year? Check out this list of the hottest electronics you will love to give almost as much as you love to receive!
Smartphone Camera Lens Kit
This little upgrade makes a great stocking stuffer. At $10, it won't break the bank and it's perfect for aspiring Instagram stars.
While smartphones cameras are getting better and better, a camera lens kit can take pics to the next level. There are fisheye, macro, and wide angle lenses for snapping all of the important stuff.
Fitbit Alta Fitness Tracker
Seems like everyone has a fitness tracker attached to their wrist these days. It's a great way to keep on top of your health, especially during the busy holiday season.
The new Fitbit Alta Fitness Trackers is one of the best lifestyle gadgets on the market. Give one to anyone looking to be a little more healthy this year.
Whistle 3 Pet Tracker
All pet owners have had that moment of panic when Spike or Fluffy bursts out the front door and runs away. Don't break out the "reward" posters and staple gun just yet – get the Whistle 3 Pet Tracker.
This is one of the best electronics to buy if your pet likes to break free a little too often. It also monitors their exercise levels, too!
Smart TV Operating Systems
Smart TV operating systems are definitely one of the hottest electronics on the market. Things like Roku, Apple TV, and Amazon Fire Stick open up a whole new world of content.
You can find plenty of WiFi devices at Lonelybrand that will help you sync up your smart TV to any of these operating systems.
Wireless Headphones
Getting your headphones tangled as you jog or walk around is a thing of the past. Wireless headphones make listening to music on the go a breeze.
The newest and highest rated models can go up to eight hours on a single charge. Headphones are the number one option on plenty of the best tech gadgets wish lists.
Fujifilm Instax Square Camera
Instagram is cool and all but isn't it nice having a photo to hold in your hand? For those who want the best of both worlds, the Fujifilm Instax Square Camera is a must-have.
This camera allows you to snap a digital picture, edit it and add filters, just like Instagram. Print it out and put it in a frame so you don't have to break out your phone every time to you want to show it off.
Get All Of The Hottest Electronics
Sure, a vacation is always a nice treat, but cool electronics are even better. This list of the hottest electronics out there is going to give you some great ideas for your friends – and yourself!
Our blog is full of more great ideas for your coworkers and out of the office. Come back often for fresh material!