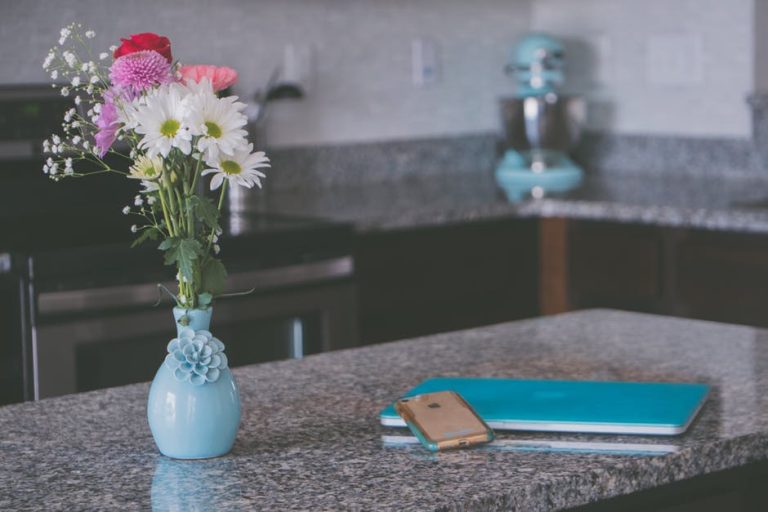 A kitchen remodel is one of the fastest ways to update your home and boost its value. Making the most of your remodel isn't as easy as it sounds, though. If you don't make the right design choices, you could do more harm than good.
When it comes to major decisions, your new countertop is near the top of the list. The material you choose could make or break your remodel and set the stage for some great parties.
To help you weigh your options, we're taking a closer look at the most popular countertops for high-end homes and guiding you through a countertop material comparison.
Countertop Material Comparison
Sure, color is important, but the best way to start shopping for countertops is to narrow down the materials you want. Here are the pros and cons you need to know for the most popular countertops available.
Granite
Granite countertops are everywhere today, and some homeowners think they're an obvious choice. They do have their downsides, though.
Pro: A Great Reputation
Every homebuyer knows about granite countertops and knows that they're valuable.
With some of the other countertop options, your agent may need to explain the benefits. With granite, on the other hand, the word "granite" is an instant point in your favor.
Pro: Wide Selection
You probably know that granite comes in a wide variety of colors and patterns. However, you can also customize the finish.
Glossy, polished granite is the traditional go-to. In recent years, though, we're seeing more and more homeowners choose a matte finish called honed granite.
Con: Porous Stone
You'll notice that some stones on this list are more porous than others which makes them stain easier. Granite is one of those stain-prone materials. To prevent stains, it's important to seal your granite from the beginning and re-seal it as needed.
Con: Challenges with Matching
Homeowners love the color patterns and the unique variation in granite. If you need to use multiple slabs in the same area, though, this can make it hard to match them and line them up.
Quartz
Quartz has become more and more popular in the past few years. That's no surprise considering all its benefits, especially when you get it from a reputable distributor like America's Dream HomeWorks.
Pro: Great Durability
If you're looking for a durable countertop, you'd be hard-pressed to do better than quartz. The stone is non-porous so it's resistant to stains. It's also strong against scratches and breakage.
Pro: Low Maintenance
Quartz is easy to take care of. Because it's non-porous, you don't have to seal it or worry about keeping it spotless.
Con: Price
With its durability, you may be wondering why every homeowner doesn't choose quartz countertop. For most, the budget is the problem. While quartz gives you quality that lasts, you'll pay a premium for it.
Con: Heat Resistance
As strong as quartz is against most damage risks, it doesn't stand up to heat as well as granite does. Be careful not to put anything too hot on the counter without a trivet underneath it.
Marble
If you're going for elegance, it doesn't get much better than marble countertops. Check out the pros and cons before you buy, though.
Pro: Beauty and Class
Most people who update their kitchens are aiming to produce a more high-end look. Marble gives you that in spades, and the name is widely recognized as a high-end material.
Pro: Forgiving Pattern
Your countertops aren't just for show. You use them throughout each day and over time, the might end up with some wear or staining. With marble, the unique grain hides these imperfections well.
Con: Expense
Marble is a high-end material with a high-end price tag. While it adds value to your home, it also requires a higher price than some homeowners want to spend.
Con: Special Care
As beautiful as it is, marble isn't the most low-maintenance of countertop materials. It's susceptible to stains, so you need to seal it on occasion. Marble also gets damaged from acids, so don't let anything acidic come into direct contact with your countertop.
Wood
Wooden countertops have a certain rustic charm that's coming back into style in luxury homes. As with any other material, though, you need to study the upsides and downsides first.
Pro: Unique Style
As beautiful as the stone countertop materials above may be, they're also common. If you want a unique and personal style that stands out from the crowd, wood is one way to go.
While butcher block countertops are the most popular wood option, you could go for an even more unique choice like reclaimed wood.
Pro: Easier on the Budget
Perhaps you have a strict budget for your remodel, or perhaps you're trying to keep the costs low because you're preparing to sell your home and move. Either way, wooden countertops are more cost-effective than most stone options.
Con: Sealing is Important
The main downside to wooden countertops is that it's crucial that you keep moisture out of them. The key is giving them a great seal and making sure it stays intact.
Con: Design Difficulties
Unless you're going for a wood cabin look, you need to be careful about putting too much wood in one room. The key with wooden countertops is having a contrast between the countertops and the cabinets.
For instance, white cabinets are a popular choice with most types of wooden countertops.
Stainless Steel
This is an option most homeowners don't consider, but it's seeing a popularity surge in recent years.
Pro: Distinct Modern Look
If you're going for a sleek modern look, it doesn't get much better than stainless steel. The beautiful sheen is an advanced update for any kitchen.
Pro: Bacteria-Resistant
If you're concerned about keeping your home healthy, stainless steel offers a unique advantage. It's resistant to bacteria and other unwelcome guests.
Con: Cold Look
For some homeowners, the modern style of stainless steel comes off as cold and uninviting. It's a matter of personal preference, but the style isn't for everyone.
Con: Lighting Considerations
As you might expect, stainless steel is reflective. It's important to plan your kitchen lighting accordingly so you don't end up with an obtrusive glare.
Finding Your Perfect Countertop
Your countertop is one of the most noticeable and prominent aspects of your kitchen design. Choosing the right one can set the tone for a beautiful result to your remodel. The countertop material comparison above can help.
For more decor tips for a high-end home, check out our blog for dental professionals.