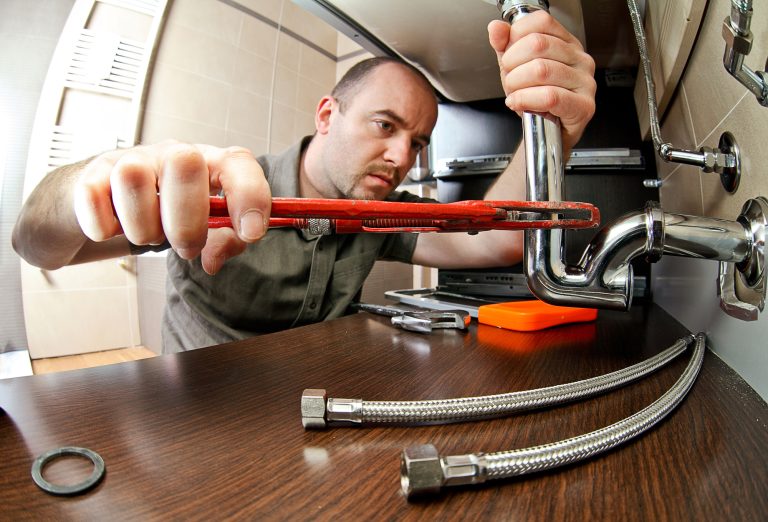 Between 2006 and 2016, the population in 22 big US cities has changed from homeowner to renter majority.
The increased cost of living, foreclosures, and high mortgage rates are some of the factors that make rentals preferred options for many average Americans. That doesn't mean renters pick any home they find.
They are even more choosy considering the number of options they have. Renters consider security, amenities, internet connection, and proper rental maintenance. As a dentist, real estate investing is great, but your property should be move-in ready to attract the right tenants.
In this post, we're going to share a home maintenance checklist you can use to prep your home rentals for potential tenants.
Keep reading to learn more!
1. Maintain the Exterior
You want to inspect the outside of your home to identify things that need repair and maintenance.
Walls and Paint
If the exterior looks dirty, cleaning it can be helpful. Wash the sides to get rid of the dirt. An ordinary garden hose will do, so don't rent a power washer as it can damage your siding.
Ensure the painting has no peeling or chipping and protect all the wood surfaces. You may also consider painting the walls to give it a fresh look.
Doors
Check the entry doors to ensure they are weather-tight, functional, and defect-free. All the locks must be functioning, and you should use proper hardware to secure the frame. If you have a multi-family unit, the doors must meet the fire and security requirements.
Roof and Gutters
Your roof should be structurally sound. Ensure the flashing and shingles are in great condition. There should be no leaks or any damage that will affect the drywall, wood, and insulation.
Inspect the gutters to fix clogging. It's recommended to clean your gutters at least twice a year. Also, check for damage as it can lead to roof leaks. Check your roof for proper insulation to ensure the house is energy efficient.
Patio or Deck
People rarely use their decks during the winter. This means they may accumulate grime over time. You'll need to sweep the deck and pressure wash it.
Check for loose nails and cracked wood and make the necessary fixes. If needed, you may want to stain or repaint.
2. Maintain the Interior
When you're confident the exterior is okay, you need to check the interior. This is the most crucial area that many tenants consider when looking for a home. So, you need to pay much attention here.
Windows and Doors
All windows should be in excellent condition with no cracked or broken glass. Repair the window screens to prevent bugs from coming into your rental units. The windows should be easy to open and the frames should be okay.
Check all the interior doors to ensure they are operational. All the locks must work properly. They should also have no squeaking sounds whenever you're opening or closing them.
Walls and Ceilings
Check your walls and ceilings to ensure there is no water damage. You may need to replace damaged ceilings and fix roof leaks to prevent future damage. Repainting the ceilings can also help to get rid of spots.
Ensure the walls have no chipping, flaking or peeling. Painting will help fix some of these problems. Before you paint the walls, ensure you have repaired all the cracks if they are available.
Floors
Note the condition of your carpets and floors and clean them thoroughly if needed. Ensure that floors have no holes or trip hazards. You may also want to replace your carpets if they're damaged or pretty old.
Kitchen
Your kitchen should have both cold and hot running water. All plumbing details, including sinks, pipes, and drains, should be working and in good condition. Cabinets should be clean and open with no problems. Make sure to do a visual check of the slides and handles.
Inspect all the kitchen appliances to ensure none needs repair or replacement. All gas connections should be safe. Your appliances should also have approved fittings and connectors.
Clean the stoves and refrigerators and ensure they are all operable.
Bathroom
Check the toilet, washbasin, tub, and shower to ensure they're in good shape. The caulking should be intact, and all the faucets should be okay. Ensure the bathroom has an openable window or mechanical ventilation.
Fixtures should not be leaking, and there must be hot and cold running water. Make sure the bathroom has at least one lighting fixture.
Bedrooms
The sleeping rooms should have proper doors with clear pathways. It's also essential to ensure the bedrooms have an egress window. They should have adequate ventilation and operable smoke alarms.
3. Plumbing and Electrical
Inspect the home to determine if there is a correctly installed service panel. All power outlets and switches should be working. All fixtures and wiring should be intact and functional.
The electrical panel should be accessible, and all electrical installations should adhere to the code.
Basic plumbing should be present and maintained to code. All gas flex connectors must be AGA or UL approved. Sinks and tubs must have adequate hot and cold running water. The property must have a properly maintained waste line.
Check all pipes, faucets, gas lines, and fixtures to ensure they are not defective or leaking. Shutoffs and backflow devices must be available where necessary.
4. Fire Protection
Ensure combustible materials, such as rags, boxes, and paint, are a safe distance from gas-powered appliances. Paths of exit should be free of trash, debris or other materials. All stairways must have continuous graspable handrails.
Install fire extinguishers where required. Install smoke alarms as per the requirements of the manufacturer. Each sleeping room must have a smoke alarm, and you should have at least one in the basement or crawl space.
5. Other Tasks
Be sure to work with extermination services to ensure your property is pest-free. Professionals must complete all plumbing and electrical work. Basements must meet permit construction requirements for ventilation, light, egress, etc. If there is mold, you can work with a company, such as CleanFirst Restoration, to get rid of it.
If you plan to add new dwelling units within your property, make sure you get the proper permits and zoning approval.
Home Maintenance Checklist – Final Thoughts
Keeping your rental property well-maintained is one of the key aspects of successful real estate investing. As you focus on your dental career, it's reassuring if you have your rentals ready for potential tenants. Follow this home maintenance checklist and you'll be able to rest easy knowing your properties are taken care of.
Let the ADA help ease your mind in regards to your dental office as well. We have the resources you need to take your business to the next level. Check out the benefits that we offer and join today for amazing money saving opportunities.