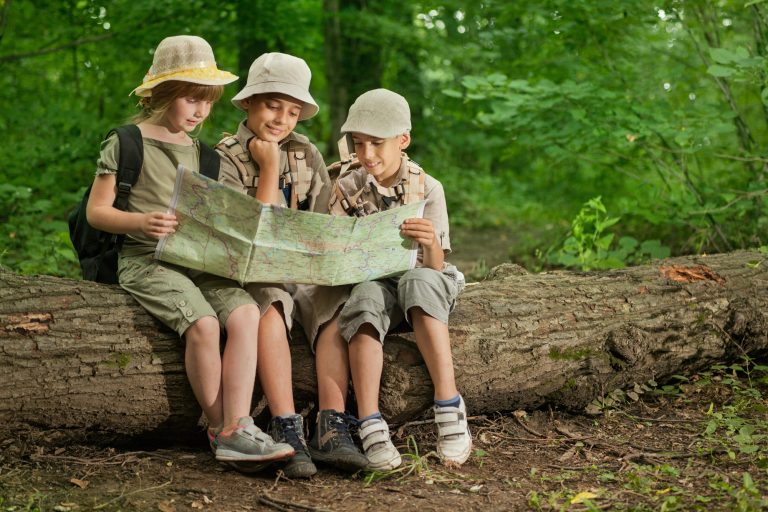 Every year, more than 14 million kids attend one of the 14,000 summer camps scattered throughout the country. Many of them spend time away from home at one of the more than 8,000 overnight camps.
Are you thinking about sending your child away to camp next summer? If so, you should sit down and make a summer camp packing list before you do. It'll ensure that your kid has everything they need to survive a week (or more!) away from home.
Here is what to bring to summer camp.
Clothing
The first thing on your summer camp packing list should be clothing. Lots and lots of clothes!
While you don't necessarily want to overdo it and dump your child's entire dresser into a big piece of luggage, you do want to provide them with the clothes they'll need throughout the course of camp. This should include a wide array of clothing for the activities they'll be doing during camp.
Consider packing the following items:
T-shirts
Cargo shorts
Swimsuits
Jeans
Sweatshirt or light jacket
Underwear
Undershirts and/or bras
Socks
Pajamas
You should also pack several footwear options. The options should include sneakers, boots, flip-flops, and potentially even cleats.
Toiletries
Once you have your child's clothing packed away, it'll be time to focus on toiletries. There's a good chance your child's camp will require them to bring their own toiletries along.
Purchase a bag for toiletries and fill it with:
Soap
Shampoo and conditioner
Deodorant
Toothbrush, toothpaste, and floss
Hand sanitizer
Tissues
Washcloth
And more!
You might also want to think about buying your child a shower caddy to make it easy for them to take things to and from the shower area. Stress the importance of showering and maintaining good hygiene during their time at camp.
Bedding
There are some camps that will set your child up with all the bedding they could possibly need. But there are others that will require you to bring bedding along.
Call ahead and see if your child will need to bring bedding with them. If they do, here are some things that should go to camp with your child:
Your child might also want to bring along an alarm clock that they can use to wake up every morning.
Again, some or all of these items might be provided by your child's camp. But the last thing you want to do is assume they'll be provided and learn that they aren't when you show up. So check ahead of time to see what you'll need to bring.
Towels
When kids are home, they take towels for granted. It's so easy for them to go and grab a towel out of the linen closet whenever they need one.
But towels can be hard to come by at camp, even when camps provide them for kids. It's why you should prepare your child for camp by packing them a large selection of towels.
Pack three or four large beach towels that they can use for either swimming or bathing. Write their name on the towels in permanent marker so that they can identify them easily and avoid losing them.
Pack a handful of hand towels as well. They can use them for washing their hands and cleaning up after themselves in the bathroom.
Bug Repellent
Nothing will ruin a week at camp quicker than bugs! Depending on where your child is going to be spending time at camp, they could be subjected to everything from mosquitos to ticks.
Throw a couple of cans of bug repellent into your child's bag to help them fend off pesky pests at camp.
Entertainment
Kids don't need to entertain themselves very often at camp. They'll be too busy taking part in all the fun activities a camp has to offer.
But in the event that they do have some downtime, you should send them to camp with some of their own entertainment. That might include a small stack of books, a pack of playing cards, or even a board game.
Camera
Just like you make memories when you go away for a week, your child is going to be making some incredible memories at summer camp. They're going to be doing and seeing all kinds of things they don't do and see on a regular basis.
Help them capture their memories by sending them to camp with a camera. Even just a cheap disposable camera will do the trick and set your kids up with photos that will allow them to remember all their fun times at camp.
Family Photos
If your child has never attended summer camp before, you should let them know that they're probably going to feel a little bit homesick at first. They're going to miss home, and more importantly, they're going to miss you and wish they could see you.
You can alleviate the homesick feeling by giving your child a few family photos to take to camp. Your child will be able to look at them and remember home anytime they're feeling a little down.
You can also send kids to camp with stuffed animals and any of the other comforts of home that might help with homesickness.
Calendar
Most kids don't have any concept of how long they're going to be away at camp for. A calendar can help them keep track of the days and figure out how much longer they'll be at camp.
It can also subconsciously help them prepare for transitioning from camp life back to home life, which is something that many kids and parents struggle with. You should take the time to get more info about doing this successfully so that the transition isn't too difficult for your child.
Start Checking Things Off Your Summer Camp Packing List Today
Summer camp can be very exciting for both you and your child. But don't allow the excitement to distract you from putting together a summer camp packing list.
Packing the right things will allow your child to have a fantastic time at camp. It'll also put your mind at ease while your child is away from home.
Check out our blog for more tips on living the good life and improving the lives of your children.