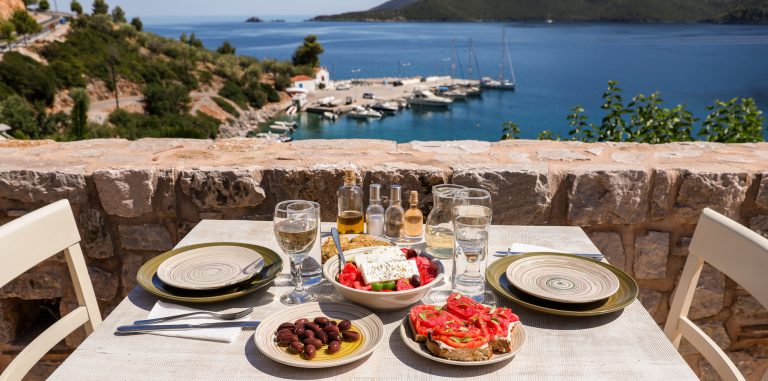 One of the best things when going on vacation is forgetting about your diet and enjoying the delicious food of your current destination. Whether you're expanding your horizons by trying traditional Thai food or trying something old for the first time in ages, food is part of the experience.
While some people enjoy trying and eating different food, others are serious about cuisine. If you're a serious foodie and a traveler, we have a list of the top 10 foodie vacations you need take immediately. Continue reading to learn more!
1. New Orleans, Louisiana
If you're looking for Creole and Cajun-flavored dishes as well as southern traditions like gumbo or jambalaya, New Orleans is the place for you. You'll find restaurants everywhere in the city ranging from mid-town to the French Quarter. Among them is the countries oldest family-run restaurant at 177-years old, Antoine's.
This city has it all from white-tablecloth dining to holes-in-the-wall. In addition to the thousands of restaurants, there are many food-centric festivals like the Crescent City Blues and BBQ Festival or the Creole Tomato Festival.
Whether you're craving French, Italian, or African-styled food doesn't matter to the chefs in New Orleans. They put a southern spin on any dish making it both unique and delicious. Some dishes originated right in the city such as po'boys – a sub typically filled with fried seafood or meat.
Looking for an after-dinner sweet? Beignets are a staple in this southern town and are found in one of the city's most famous coffee shops, Cafe du Monde.
2. Venice, Italy
Italian food is like no other and what better place to indulge than in Venice, Italy? Outside of tourist hot-spots, you'll find the city's real charm. With too many restaurants to choose from, we'll stick with recommending a few dishes to try instead.
Sit canal-side with a glass of wine and try a local seafood favorite – a plate of crudoat Trattoria Antiche Carampane.
3. Tokyo, Japan
There's no better way to experience Tokyo than waking up before dawn and going down to the Tsukiji Fish Market. Watch as the tuna auction unfolds and then enjoy some food at Sushi Dai – a place you'll find the freshest sushi.
4. San Francisco, California
One of America's foodiest cities is in San Francisco, California. The food scene here is so diverse in its cuisine offerings in both casual and high-end restaurants. Out of all fifty states, San Francisco is one of only four cities to have a Michelin guide; the city is full of Michelin-star restaurants.
In San Fran, you'll find unique coffee shops as well as international offerings like famous Italian, Mexican, and Chinese restaurants just to name a few. This city has a lot that helps it stand out among others in the nation, but using locally grown ingredients is a must within the culinary community.
Because of this, stopping at farmers markets is just as good as eating a 5-star restaurant. If you're visiting the Bay Area there are over 50 markets to choose from! The Ferry Building Marketplace, in particular, is a popular one among the city's chefs – more than 200 of them to be exact.
With classics found all over the city, you'll never be short of a good restaurant or farmer's market. San Francisco is also known for the Napa Valley Wine tour – view here for more information.
5. Huangzhou, China
Though the Dragon Well is on the pricier side, we promise it's worth it. This visionary restaurant is dedicated to organic, centuries-old cooking traditions. It's so good, your entire outlook on Chinese food will change!
6. Paris, France
Paris may be the most romantic city in the world, but its array of food isn't too far behind. Start your morning with a crepe from a stand at the Ave. President Wilson market – only open on Wednesdays and Saturdays.
Opt for the buckwheat galettes with andouillette, cheese, egg, and ham. Get your drink on with a big bottle of cider to go along with your breakfast. Stop for an after-breakfast coffee at Cafe du Marche on Rue Cler.
After some sightseeing, head to lunch at the moderately expensive Arpege. Try the lobster or ravioli with fresh peas and check out their selection of fresh veggies. Enjoy the view from the bridge over the Canal St.-Martin as you snack on a loaf of yeasty pain des amis.
Finish your food itinerary with dinner at Au Passage found in the 11th Arrondissement. Make sure to order the lamb shoulder and enjoy your feast! Look forward to a French family vacation stuffed with delicious food.
7. Charleston, South Carolina
New York City might be the city that never sleeps, but Charleston, South Carolina is the city that never rests when it comes to food. Throughout the year you'll find many culinary events like the Charleston Wine + Food Festival.
Both locals and travelers love Husk and Magnolia's for their attentive service and contemporary Southern-styled menus. Some favorites include the down south egg roll, parmesan crusted flounder, and the buttermilk fried chicken breast.
For seafood lovers visit FIG and The Ordinary where you'll experience not just amazing seafood dishes but a fun and trendy feel inside its doors. Get Charleston's well-known charm with brunch at Poogan's Porch.
8. Montreal, Canada
Montreal is known as Canada's French district but the food couldn't be more different. That doesn't mean it isn't just as delicious.
When visiting Montreal you'll be eating many comfort-food type dishes. Some of these include the pork-shank risotto from Club Chasse et Peche, smoked beef sandwiches and the foie gras poutine at Au Pied de Cochon.
9. Austin, Texas
Austin, Texas used to have a different southern feel when it came to dining, but in recent years they've expanded their horizons and now offer a diverse scene. Barbecue is still a staple for this Texan city, so it isn't recommended for vegetarians. Smokehouses and chop houses line the streets with amazing Tex-Mex places in between.
Austin is also known as the food truck capital of America. These trucks give visitors cuisine varieties ranging from Turkish kebabs to deep-fried jambalaya on a stick. Being so close to Mexico has its benefits – enjoy influential dishes like fish tacos, fajitas, and burritos!
10. Oaxaca, Mexico
Substitute fajitas and quesadillas for chicken soups and fresh street-side tacos and you'll find yourself in Oaxaca, Mexico. Want a restaurant which specializes in Slow Food dishes? La Biznaga Restaurant is the place for you.
The Best Foodie Vacations
Inside and outside the United States there are so many places to visit just based on the food. From original southern dishes to smokehouses and fresh sushi your food variety is never-ending.
These foodie vacations will give your stomach amazing memories, but your teeth are a different story. To make sure you keep your smile happy and healthy visit ADA Marketplace. Check our blog for more information!