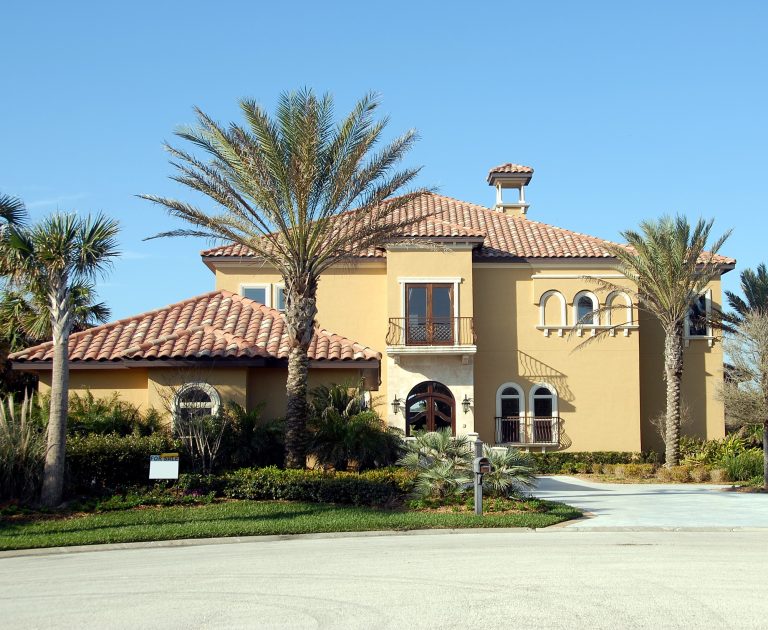 6.4 million people worldwide own a second home. Many of these homeowners were seeking the perfect vacation home. Others were looking to get into the rental property market.
Whatever your reason, some cities are better to buy second homes in than others.
You want more than beautiful scenery and gorgeous property. Your second home should have features you don't get in your hometown. What have you always dreamed of?
To help you decide where to buy, here are ten perfect locations for a second home. Keep reading to find out what makes each unique.
1. Myrtle Beach, South Carolina
If you're looking for an affordable first vacation home, Myrtle Beach is perfect. New residents move to this area for the low cost of living, and the high standard of living.
You get access to miles of beaches, mild weather for most of the year, and tons of entertainment. Families, young professionals, and retirees all enjoy life in MB. Golf courses, local events, and tons of restaurants make it fun for all.
It's also perfect for renting out when you're not there. Tourism is predictable and reliable in Myrtle Beach. So you know you'll get a return on your investment.
2. Napa, California
Are you a wine enthusiast? Or a lover of the finer things in life? Napa is your destination.
Buying a home in Napa brings you closer to some of the country's best vineyards. Get ready for wine tastings, hot air balloon rides, and gorgeous vineyard tours. There are also award-winning spas and salons here to pamper you on vacation.
Although the price of homes is higher than the average, you can charge more to renters. The quality of renter is higher than in a touristy city, so you know your home will be in good hands.
3. Corpus Christi, Texas
This coastal section of Texas resembles Florida more than central Texas. Residents have a laid-back, go with the flow attitude. It's the perfect place to buy a home if you want to slow down and relax on vacation.
Plus, the water activities are excellent. Try your hand at windsurfing, sailing, and fishing. Then, explore the various farmer's markets and history museums.
As far as waterfront properties go, Corpus Christi is very affordable. With long seasons of warm weather, you have many months of renting potential.
4. Steamboat Springs, Colorado
If you want a secluded, small-town location for your second home, Steamboat Springs is it. With a population of only 12,000, you get ample privacy and space.
Besides the gorgeous homes, the landscape is exquisite. Get used to mountain views, dense forests, and tons of wildlife. There's lots more to do than ski; hiking, zip lining, kayaking, and more.
Locals say it's the perfect place to raise kids because of all the outdoor activities. If you're looking for a second home to get your kids off their screens, this could be it.
5. Savannah, Georgia
You haven't seen Southern architecture until you've visited Savannah, Georgia. This coastal city melds a fascinating history with modern entertainment. You can experience the charm of sipping tea on your front porch while the sun goes down.
Savannah provides great access to the beach and all its water activities. Plus, the restaurant scene and nightlife is thriving. It's a great city for socializing and having fun.
Homes in this city are fairly priced. But, the closer you get to the water, the more expensive they get.
6. Dennis, Massachusetts
Nestled in the midland of Cape Cod is Dennis, your home away from home. Here you'll find long stretches of beaches and tons of parks. It's the perfect destination for a New England getaway.
The population is under 15,000, meaning you'll get privacy and space in this small town. Conservation areas, or "Indian Lands", provide ample hiking trails and picnic areas. Many of the inhabitants are young families so you'll find lots of kid-friendly activities.
Homes in Dennis are above average in price, but you get what you pay for: idyllic scenery, small-town vibes, and waterfront access.
7. Lincoln City, Oregon
There's nothing like the coast of Oregon to leave you in awe. The sights of jutting cliffs, crashing waves, and deep green forests are breathtaking. That's why so many people buy second homes here.
The low population gives Lincoln City a sense of exclusivity. It's your own private paradise. If you love hiking and being outside, you need to consider Oregon.
Plus, the cost of housing is average compared to the rest of the state. Most inhabitants in the city own their home with an average median income.
8. Ocean City, Maryland
East coasters flood to Ocean City every year for Labor Day, but many stay year round. It attracts tons of tourists every year. This makes it a reliable and attractive rental property location.
Besides lounging on the beach and swimming, there are lots of things to do in OC. There are beautiful sunsets, great food, and lots of free entertainment.
Houses cost less than the rest of Maryland, making it attractive to second home buyers.
9. Kissimmee, Florida
There is no better rental property location than Kissimmee, Florida. You have access to Disney World, Lego Land, and Universal Studios. You're close to the Orlando Airport as well a short day trip to the coast.
Even if you don't rent, inhabitants love living in Kissimmee. The weather is gorgeous and the palm tree-lined streets are idyllic. Plus, there're many museums, tours, and restaurants to keep you busy.
There's more: houses in Kissimmee are much more affordable than Orlando, as is this cost of living. Learning more info about Orlando is helpful since it's the closest neighbor.
10. Honolulu, Hawaii
You can't have a list of perfect property destinations without including Honolulu. While it may be more expensive than mainland US, you get a lifestyle unlike anywhere else.
Head to one of many beaches, enjoy the nightlife, and relax in your tropical backyard. Islanders have a relaxed and zen way of life you're bound to love.
If you can afford to buy here, you're guaranteed to get a great ROI from renting. Tourists flock to the island year-round so you can rent whenever you aren't there.
Ready to Buy Your Second Home?
You work hard at your practice; running a clinic is no small feat. Buying a second home might be just what you need to relax and take a break.
By owning your second home, you can visit whenever you want. Or, rent it out and make money when you're not there. Win-win!
For more travel tips for a better work-life balance, check out the Out of Office Blog.