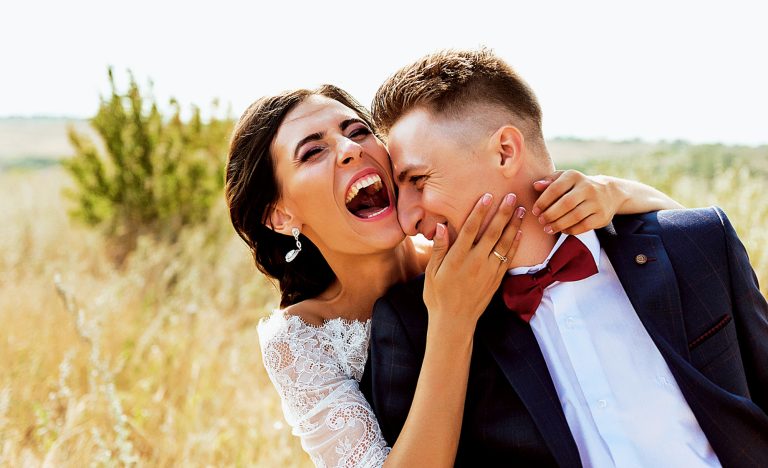 The average age of marriage for women currently stands at 27.4 years and the average age of men marrying is 29.5 years. That means, we're waiting longer and longer to get married.
It also means that most of us are already pretty well established in our careers before we decide to take a walk down the aisle. Which is great, because it means we have more money to put towards an amazing wedding and honeymoon.
But not so great because we're all so busy with our careers and lives that it makes planning the ultimate wedding even more difficult. But fortunately, not impossible.
With that in mind, here are 10 great wedding tips to help you plan a day you and your soon-to-be spouse will never forget.
1. Read All These Wedding Tips with Your Soon-To-Be-Spouse
In 2018, your marriage should be a partnership. Meaning both spouses should be focused on planning the wedding rather than just one person.
This way, you'll learn how to work together effectively before you enter into the institution of marriage. Sit down together and start planning out your wedding.
Each of you should write down what you consider to be priorities for planning your wedding. You should also write down what you both really want in a wedding.
Then take those two lists and find a way to plan a wedding you both enjoy.
2. Limit Your Options
One of the best wedding planning tips anyone can share with you is to limit your options. While we all think that having tons of options is great, it really just makes it harder to make a good decision.
People find they're actually happier with the results when they have fewer options to choose from. Limit your options for every single part of your wedding.
One way to limit your options is to ask vendors to only provide you with three to five options to choose from. That will help you make decisions more quickly and you'll find the process is less time consuming and stressful.
3. Ask For Help From Your Vendors
Out of all the wedding tips and tricks we're sharing, this may be the most beneficial tip for you and your betrothed. Your vendors work in the wedding business already.
Which means your florist probably knows of a great caterer because they've worked together before. Your wedding hall can tell you exactly which band to hire because they've heard them play before.
Asking rather than trying to figure it all out for yourself with save you time and energy.
4. Keep Everything Organized
One of our favorite wedding day tips is to keep all your wedding day plans organized. Keep them in a binder or somewhere else all together where you can easily find and access the information.
Keep a list of all the contact information for your vendors. This will help you if someone doesn't show and you need to track them down.
Keep a to-do list in your binder. Check off everything you've done so you can easily see what needs to be tackled next. This way, you won't waste time repeating actions and you won't forget anything important.
5. Budget For Unexpected Surprises
The average cost of a wedding is around $33,000. Even if you and your betrothed are both doing well financially, it doesn't mean you need to spend every last dime on your wedding.
Create a working budget to help you track your expenses and add in an extra five to 10 percent for unexpected surprises. It's worth the peace of mind.
6. Be Prepared For Rejections
Every wedding tips guide should tell you to prepare for rejection. It will happen in one form or another between now and the day of your wedding.
Maybe the venue you desperately want is booked for the date of your wedding. Perhaps the hotels are all booked because of a convention.
The flowers you love aren't in season and would cost you extra to have them flown in. Then there are the guests. Plan on having at least 10 to 20 percent of your guests telling you they can't come.
And that's if it's a local wedding. If you have a destination wedding, that rejection number will be higher. Prepare for disappointments because they will happen but don't let them get you down.
7. Create Healthy Boundaries With Your Family
When weddings happen, everyone wants to share with you their own opinions about what should and shouldn't be at your wedding. This is one of those wedding day tips that will help keep you sane.
Start forming healthy boundaries with your family. Even if a parent is helping you pay, it's still your wedding day. This is the time where you and your bride or groom are forming your own family unit.
Stick together and let your voices be heard. The more you gently and lovingly set boundaries, the more fun everyone will have as they celebrate your wedding day.
8. Provide Detailed Directions for Guests
There is nothing worse than having some of your guests end up getting lost trying to find their hotel, the church, or the reception site. Make sure your guests know exactly how to get to the destination, when they should arrive by, and the best way to get there.
Do not rely on GPS maps to help your guests. They are often wrong and could send your guests on a wild goose chase.
Instead, have your ceremony and reception site(s) for printouts or digital copies of the best driving directions. Then test them out for yourself. After that, include directions on your website and/or e-mail them to your guests.
9. Learn to Compromise
No matter which wedding plan tips you choose to follow, you're going to have to learn how to compromise. One person may want a Budapest wedding while the other wants to get married in their backyard.
It may rain on your wedding day forcing you to quickly alter your plans. Your fiance prefers emeralds to diamonds. Things happen and you're not the only person planning your wedding day.
You'll find you're less stressed and able to handle problems when they arise without flipping out.
10. Get Everything in Writing
Never assume everything is all set. Get everything you can in writing.
That way, if something does go wrong, you won't be left with your proverbial cake left out in the rain.
Keep Coming Back
We know you're busy. That's why we love sharing wedding tips and other information to help you manage your life and your busy dental practice easier.
We're posting new articles every day. Keep coming back to read our blog.