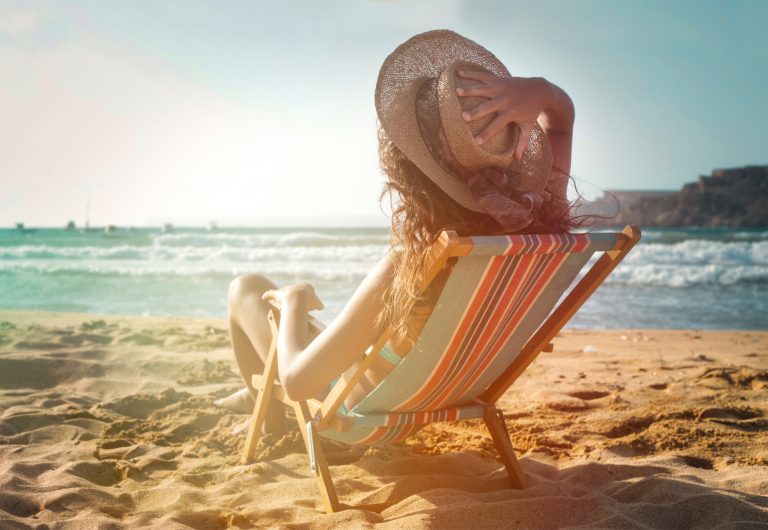 Are planning your next vacation, but don't know where to go? Why not visit a place that's out of the ordinary, not crowded by tourists, and perfect for rest and relaxation?
Aside from popular tourist attractions, our beautiful planet is home to some of the most wondrous destinations that not many of us know about.
Explore the lavender fields in Provence in the South of France and admire the colorful rock formations in the Zhangye National Geopark in China. Go to Hallstatt, the most photographed village in Austria to enjoy fresh air and breathtaking lake views, or visit Vermont in the fall to watch the foliage.
Are you in for an adventure? Hop on a hot air balloon in Turkey's Cappadocia for a 360-degree view you'll remember forever.
Keep reading to discover the five most underrated vacation spots in the world that will make you want to pack your bags right now.
1. Burlington, Vermont, USA
Burlington is a charming little town on the Lake Champlain in Vermont. It's home to several colleges, well-preserved historic buildings, and breathtaking fall foliage.
Although Burlington is considered a small town, it's still the biggest in the state, with numerous cultural, family-friendly, and culinary activities.
You can go biking, hiking, sit by the water, and visit the Farmer's Market for fresh fruits and veggies and homemade delicacies.
Next, visit the museums and art centers. Indulge in a day of shopping and coffee-drinking in the cute stores on Church Street Marketplace.
If you're looking for the perfect secret getaways, Burlington is a cozy town that'll provide all the peace and quiet you need.
If you love your stay, the state of Vermont offers great relocation packages for U.S. residents who'd like to make it their new home.
2. The Provence Region, France
Provence is a region in the South of France known for its vast lavender fields, mild climate, premium wine, rich history, and astonishing nature.
Although listed among the most underrated travel destinations, Provance's villages and small towns will capture any traveler's heart and make them come back for more. Some of the most charming places to visit include Gordes, Lourmarin, Saint-Remy-de-Provence, Avignon, Aix-en-Provence, and Roussillon.
The colors of the sky will leave you in awe of Mother Nature, and the smell of lavender will help you relax and enjoy the moment. If you're a wine connoisseur, take a wine tour in one of the many wineries and vineyards in Provence to taste the world-famous French wine.
Don't forget to take photos in the middle of the fields at sunset to make for unforgettable memories.
Lavenders are in full bloom from June to August, so if you want the best light, make sure to research the field locations and hours of sunset beforehand. If you want to take photos of yourself in the field, the best time to show up is from 6 to 9 pm.
Zhangye National Geopark, Gansu, China
If you're looking for a truly unique travel destination, the Zhangye National Geopark in the Gansu Province of China will take your breath away.
You'll find fascinating rock formations that feature several different colors stretching in parallels. They are a result of 24 million years' worth of mineral and sandstone deposits.
The entire scenery looks like a painting and is undoubtedly one of the most magical parks you'll ever visit. There are special boardwalks built for tourists who would like to explore the mountains up-close.
The Zhangye National Geopark has been a UNESCO World Heritage Site since 2009. If you're planning a trip to China for the first time, check this page for more information.
4. Cappadocia, Turkey
Cappadocia is in the Anatolia region of Turkey and has been gaining popularity as one of the most romantic yet not so secret vacation spots.
It's most famous for its hot air balloons that rise high above the volcanic rocks. You can have breakfast in the sky, drink champagne, and take in the breathtaking scenery.
Most hot air balloon rides start at 5 am, just in time to see the sunrise over the valley. For around $200, you get a whole hour of precious silence, sunrays peeking from behind the rocks, and 360-degree views of Cappadocia.
While you're there, don't miss on a tour of the Underground City and the Goreme Open Air Museum for a trip of a lifetime.
5. Hallstatt, Austria
If you're looking for a winter wonderland getaway, you'll find it in the picturesque village of Hallstatt in the Austrian Dachstein Mountains.
Situated on Lake Hallstatt, the village is a UNESCO World Cultural Heritage Site offering skiing, mountain climbing, lodging, and even dogsledding. If you're visiting in the spring or summer, you can also tour the lake and enjoy the panoramic views of the mountain and lake.
Hallstatt is home of the oldest salt mine in the world, and tours are available year-round. A 12th-century church stands on the waterfront as a reminder of the village's vast history and wealth.
Another church is the home of 600 artistically painted skulls. The site is a popular tourist spot – called Bone House or Charnel House – dating back to the 12th century. Skull painting was popular in the 18th and 19th century, though you may find a few skulls painted in the 20th century.
Hallstatt is a luxury winter destination and one of the most unique places to travel in Europe, perfect for people who appreciate the fresh air and peace of the countryside.
Plan Your Next Trip to These Underrated Vacation Spots
The world is filled with so many beautiful, breathtaking places we should all strive to see at least once in our lifetime.
Whether you're picking lavender bunches in Provence, riding a hot air balloon high in the sky in Cappadocia, or watching the leaves turn colors in the fall in Vermont, this beautiful earth is filled with astounding destinations.
For your next trip, instead of choosing a popular tourist location, consider these underrated vacation spots that'll give you a fresh perspective and an adventure of a lifetime.
If you need more inspiration for your next trip and tips on what to do for fun outside the office, check out our blog!