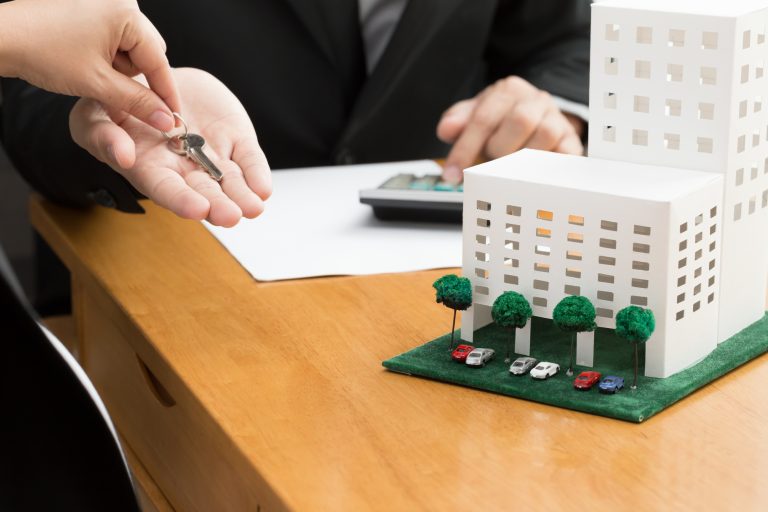 As of right now, there are more than 150,000 dentists working at dental practices all across the U.S.
If you want to make sure your practice stands out from all the rest, you're going to need to put in long hours to attract and retain new patients. It might not leave you with much time to maintain your home.
For that reason, you should consider investing in a condominium instead of a house. But before you do, you should also take the time to weigh out the pros and cons of buying a condo.
Here are some of the pros and cons of condos that will help you decide if a condo is right for you.
Pro: Condos Are Easier to Maintain Than Houses
When you own a home, there are so many different things that you'll need to do to maintain it. You'll obviously need to clean the inside of it, but you'll also need to:
Mow the lawn
Keep up with the landscaping
Clean out the gutters
Power wash the patio and walkways
Rake the leaves
Paint the house from time to time
And so much more!
You won't have to worry about doing any of these things when you own a condo. It'll free up plenty of time for you to unwind and relax when you're not busy running your dental practice.
Con: They Don't Usually Offer as Much Space
People who own condos love the fact that they don't have to spend their Saturday afternoons mowing the lawn or cleaning out their gutters. They have so much more free time than those who own houses.
But what they don't have is a lot of extra space. The size of the average U.S. condo is only 1,200 feet, while the size of the average U.S. house is more than twice that at 2,700 feet.
That means that, when you own a condo, you're going to be limited in what you can do with it. You won't be able to fit a lot of extra furniture in it. You also won't be able to have a large family when you have a condo.
Additionally, those with condos don't have their own yards, patios, or other outdoor spaces in most cases. This is one of the reasons why many dentists choose to purchase homes rather than going with condos.
Pro: Condos Are More Affordable Than Houses
Do you want to purchase a place to live without breaking the bank to do it?
A condo is usually going to be your best option. While you can find some high-end condos in your area that cost more than some smaller homes, the majority of condos will cost significantly less than houses.
You'll save money on more than just the purchase price, too. Since condos are typically smaller than homes, you'll also pay a lot less in utility bills when you own a condo as opposed to a home. You won't have to invest in a ton of furniture for a condo, either, when you decide to go that route.
At the end of the day, you're going to be able to put aside money as your dental practice grows when you buy a condo instead of a home.
Con: They Often Come with Homeowners Association Fees
Although condos are usually more affordable than homes, there are some hidden fees that come along with condos that you need to consider. Specifically, most condo owners are forced to pay homeowners association fees.
Every condo complex operates a little bit differently. But in general, your HOA fees will cover things like:
Lawn care
Trash pickup
Pool maintenance
Roof repair
Snow removal
You'll also likely want to invest in condominium homeowners insurance when you purchase a condo. It'll protect everything inside of your condo in the event of a fire, a natural disaster, and more.
Take the time to research condo homeowners insurance before purchasing a policy. Check it out to see what it offers condo owners.
Pro: Condos Are Great for People Who Enjoy Socializing
If you're the type of person who really enjoys being around people, you'll love living in a condo. You'll be surrounded by other people at all times, and you'll come to know and love most of your neighbors.
Living in a condo will also give you the chance to promote your dental practice. Once people find out more about you and learn what you do, they might start coming to your practice and tell others about it.
It's a great way to get your name out there in the world when you spend time talking to your new neighbors.
Con: They Don't Always Offer Much Privacy
Most dentists spend all day talking to patients and working with those who assist them in their dental practices. When they get off work, the last thing they want to do is come home and be surrounded by more people.
If you're a more private person, a condo probably won't do it for you. You won't like having your neighbors on top of you at all times.
A lot of people who live in condos respect the boundaries of others and keep to themselves. But you could very well end up living directly next to a nosy neighbor, which won't be ideal when you're looking for space after spending the day at work.
Think About the Pros and Cons of Buying a Condo Today
As you can see, there are tons of pros and cons of buying a condo. You should consider each one and come up with some of your own pros and cons before choosing between a house and a condo.
Regardless of what you decide to buy, make sure you absolutely love it. You work hard as a dentist and deserve to have a home that you enjoy spending time in every single day.
Have you decided that you would prefer to buy a home over a condo? Read our blog to find out about the benefits of building a home rather than buying one that already exists.